So you have selected a niche for your business, but now, how do you make money?
The good news is that by having a niche website, you can create very effective niche marketing strategies that can help you increase your revenue.
In fact, a niche website can generate a good income without a lot of traffic just by targeting the right people.
And that is exactly what I am going to teach you in this post: 10 easy niche marketing strategies to maximize your profit.
Let's dive in!
*Disclosure: I only recommend products I would use myself, and all opinions expressed here are my own. This post may contain affiliate links that at no additional cost to you, I may earn a small commission.
10 niche marketing strategies you can use to boost your business
In order to make these niche marketing strategies to work as it best, I suggest you first check how to efficiently do niche research.
By doing so, you'll be able to apply these strategies to niches that are working currently.
you might want to read next:
1. Define your target market.
In a niche market, identifying what would be your typical customer is essential.
By doing that, you can concentrate your efforts on pitching accordingly to that customer, which is more likely to buy from you.
Also, it is a more efficient and successful approach to engage with potential customers and generate more revenue.
In order to do that, you would need to know things like:
Demographics: age, location, gender, etc
Interests
Behaviors
What you need to do next:
A buyer persona is a detailed description of someone who represents your target audience.
This is not a real customer, but a fictional person who embodies the characteristics of your best potential customers.
Learning about your ideal customer bases, like their struggles and goals, will help you create more effective niche marketing strategies to attract them in the future.
2. Develop a content marketing strategy.
If you want people to go visit your site, you need to provide them with something useful.
And what better way to engage a customer than providing a solution to their problems?
Here you will need to offer unique solutions that your audience cannot find in any other place. You need to prove to them how different is your business from others, and what can you offer that others cannot.
This is known as the unique selling proposition or USP. It is the intersection between passion, strength, and market needs.
What you need to do next:
A content marketing strategy refers to the management of pretty much any tangible media that you create and own: written, visual, downloadable.
Content strategy is the piece of your niche marketing plan that continuously demonstrates who you are and the expertise you bring to your industry.
It helps businesses prepare and plan for reliable and cost-effective sources of website traffic and new leads. The reliable source of traffic and leads from your evergreen content will give you the flexibility to experiment with other marketing tactics to generate revenue, such as sponsored content, social media advertising, and distributed content.
3. Plan your social media marketing strategy.
Social media can be a very powerful ally in spreading your word.
But every social media works differently, so you need to do a bit of research first; You need to start by analyzing where your target market gathers. Depending on your niche market, some social media platforms will work better than others.
Now you have a better understanding of your audience because you should have your buyer persona from step one, it should be easier to track them.
For instance, Facebook is where older generations gather, whereas Twitter and Instagram attract younger people.
Figuring out where your audience is will help you prioritize which social media platforms you want to focus on.
Then, you can adjust as you go.
What you need to do next:
It won't only allow you to grow your audience in auto mode, but it will also help you increase your revenue and save you countless hours of social media work.
I am the only person working on this blog, and without a social media marketing tool like Social Pilot, I would not be able to focus on creating content and SEO.
Social media takes a lot of time, but it is much needed for any business.
In my case, I decided I wanted to invest in a tool so I can use my time for other things, and so far, results are paying off this little investment.
4. Invest in Social Media Advertising
Running a social media ad campaign is a fantastic and powerful way to reach new users.
When you create an ad, you can determine exactly what type of user you want to target and place your content directly in their news feed (using your buyer persona).
Moreover, the cost of running a social media advertising campaign vs Google Ads is very low.
And what is best, according to Hootsuite, it is a very effective tactic:
59 percent of global consumers use social media as a source of inspiration for purchases
34 percent use them to receive promotional offers
16 percent will click on a social media ad that is relevant to them
76 percent of U.S. consumers have purchased a product they've seen in a brand's social media post (it's important to note your conversion rates might not show it: 65 percent of these people purchased the product at a later date and 20 percent of them bought in-store, meaning social is sending foot traffic to brick-and-mortar locations)
What you need to do next:
Social media advertising is a must if you're looking to reach a new targeted audience fast.
And with long-tail keywords and the tips explained in the guide above, you can really make the most of your budget.
5. Spy on your competition
One of the easiest ways to find out niche marketing strategies that are working is by checking on how your competitors are doing it.
The most likely is that they have already done some niche marketing research, and they know what works and what does not.
So you can emulate and improve on these strategies to elevate your business.
What you need to do next:
It does not mean you need to copy exactly what you see, because it might not work for you exactly the same. But it will certainly help you to get an idea of how to get traffic, leads they use to attract customers, and other helpful information to improve your niche marketing strategies.
6. Keep experimenting
It is very hard to come up with a working niche marketing strategy from day one.
You will be learning new things each day. Also, you will realize some strategies work better than others.
So all you need to do is to pay attention to what is working and what is not. Then, simply implement the strategies that provide the best results.
This won't happen overnight; You will probably need to create some content and some ads before you can have solid data to analyze.
But if you do analyze your results, you'll get there and will be able to leverage your digital marketing strategy, and ultimately, your revenue.
What you need to do next:
For instance:
Use google analytics to check which content is performing the best and create more content like that
Use Facebook for business to check which ads are working best and why.
7. Convert readers into customers from day one
One of the key things both a big and small business fails to do from the beginning is to implement a niche marketing strategy to increase conversions.
And how can you do that efficiently? With landing pages.
A landing page is normally a standalone web page, disconnected from a website's navigation, created for the sole purpose of convincing a visitor to act (to sign up, buy, download, etc.).
This is a great technique to grow your email list, engage with your readers, and ultimately, increase your revenue.
Another solution to convert readers into subscribers and customers are lead generation tools. The one I use for this purpose is Convert Pro.
Convert Pro allows me to easily create opt-in forms, so my readers can sign up and receive my newsletters and offer emails.

What you need to do next:
Landing pages used to be painful and time-consuming to create. That is why not many businesses use them, making them lose potential customers.
Luckily, today there are a few services like Instapage which makes creating landing pages not only fast but also effective. It is probably the easiest way to convert your readers into subscribers and into customers.
Lastly, Convert Pro will help you to exploit every piece of content performing well. This is probably one of the most powerful tools.
8. Grow your business with email marketing
Email marketing is one of the most effective and cost-efficient ways to grow any business.
If you think about it, your subscribers are people interested in your product, service, or company. That makes them your perfect customers.
Also, your email list is the perfect place where to promote your products or services. You can even ask them for feedback or testimonials if they buy any of your products or services.
That way you can know if things work as expected or if they would like something different.
I suggest you check this Converkit review. It offers simple email marketing solutions, and powerful segmentations and automations.
What you need to do next:
9. Create genuine relationships with your customers
It does not matter the nature of your business- The better you treat your customers the more chances you have for them to stay around.
Creating a relationship with your customers from day one is possible, and it is not hard. It won't only provide you valuable feedback from them, but you will also show them you care about their needs and they will be more willing to buy from you.
What you need to do next:
Tools like this are overlooked; they allow you to keep a customer on your website, by setting automatic replies with the common FAQs. Not only provides a better image to them, but they will also feel more inclined to try your services or product.
Customerly even allows you to create profitable marketing funnels with ease, even if you do not have experience.
You can try it for free to see if it works for you or not.
10. Team up with experts or influencers to get exposure
Running a small niche business normally means a small budget to play with.
Usually, you will use part of that budget for advertising, so you can get more exposure.
However, there is another way you can get exposure in exchange for services, products, or sometimes even backlinks.
This is by collaborating with influencers in your niche.
So Why not team up with experts or influencers to spread awareness and showcase your business' unique selling point?
In an influencer marketing strategy, a brand forms a partnership with the influencer wherein the influencer agrees to expose their audience to the brand's messaging or content. Influencers usually have a large and engaged audience, so brands benefit when an influencer shares or mentions their content or messaging.
The exposure allows the brand to get in front of their target audience in a positive, natural, and meaningful way.
What you need to do next:
Influencer marketing is an effective way to increase brand exposure, drive website traffic, build your audience, and ultimately drive more sales for products and services.
But you can only achieve these results if you have a strong, organized, and data-driven influencer marketing strategy. So take a look at the guide above and you'll be in a better position to make it work for your brand.
You might want to read:
---
Are you ready to implement these niche marketing strategies?
Having a niche website will make it easier for you to implement these niche marketing strategies.
Try to implement as many of these strategies from the beginning, especially number #7. Which we most fail to do
Now I'd like to hear what you have to say:
Did you find useful any of these tips?
Let me know by leaving a quick comment below.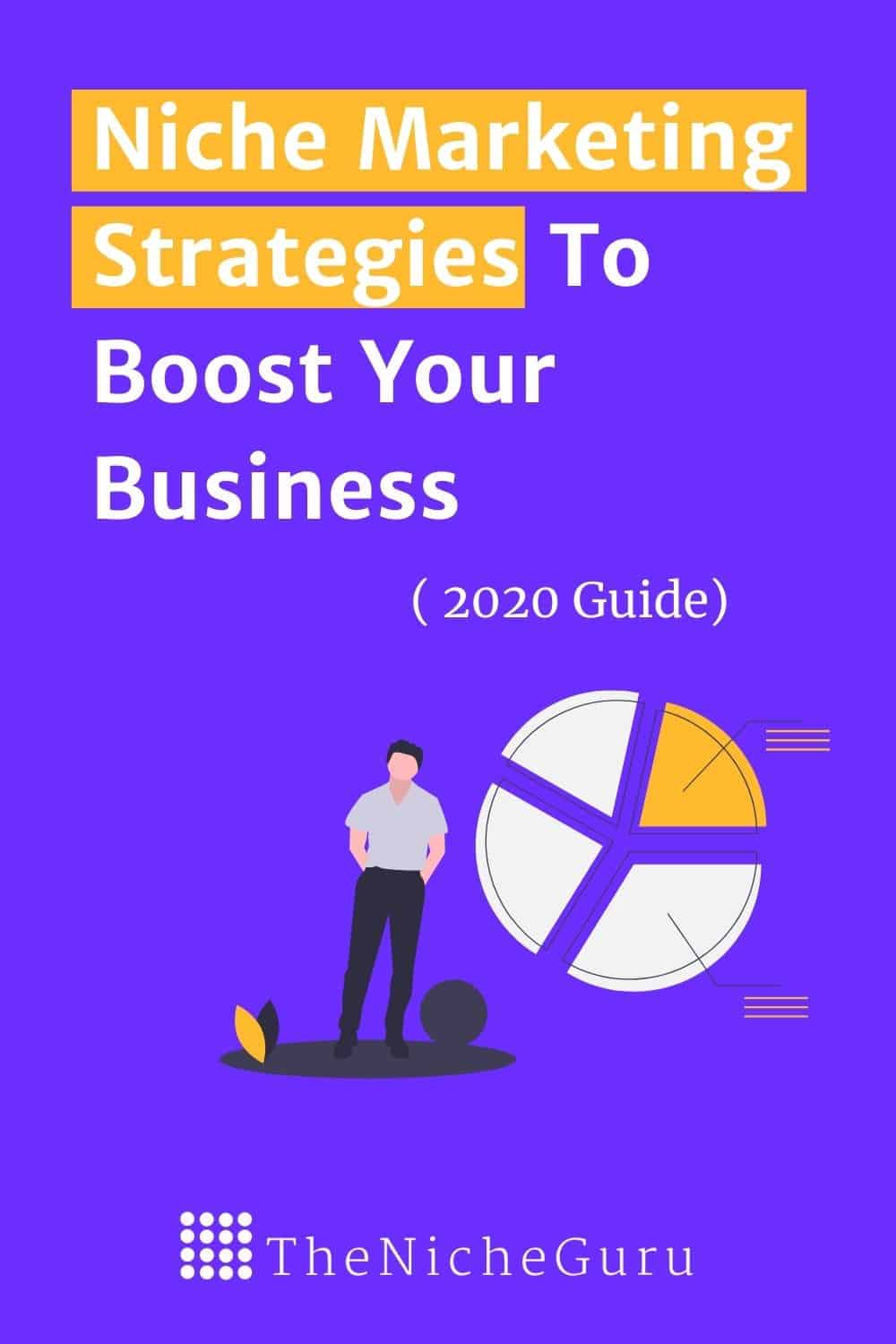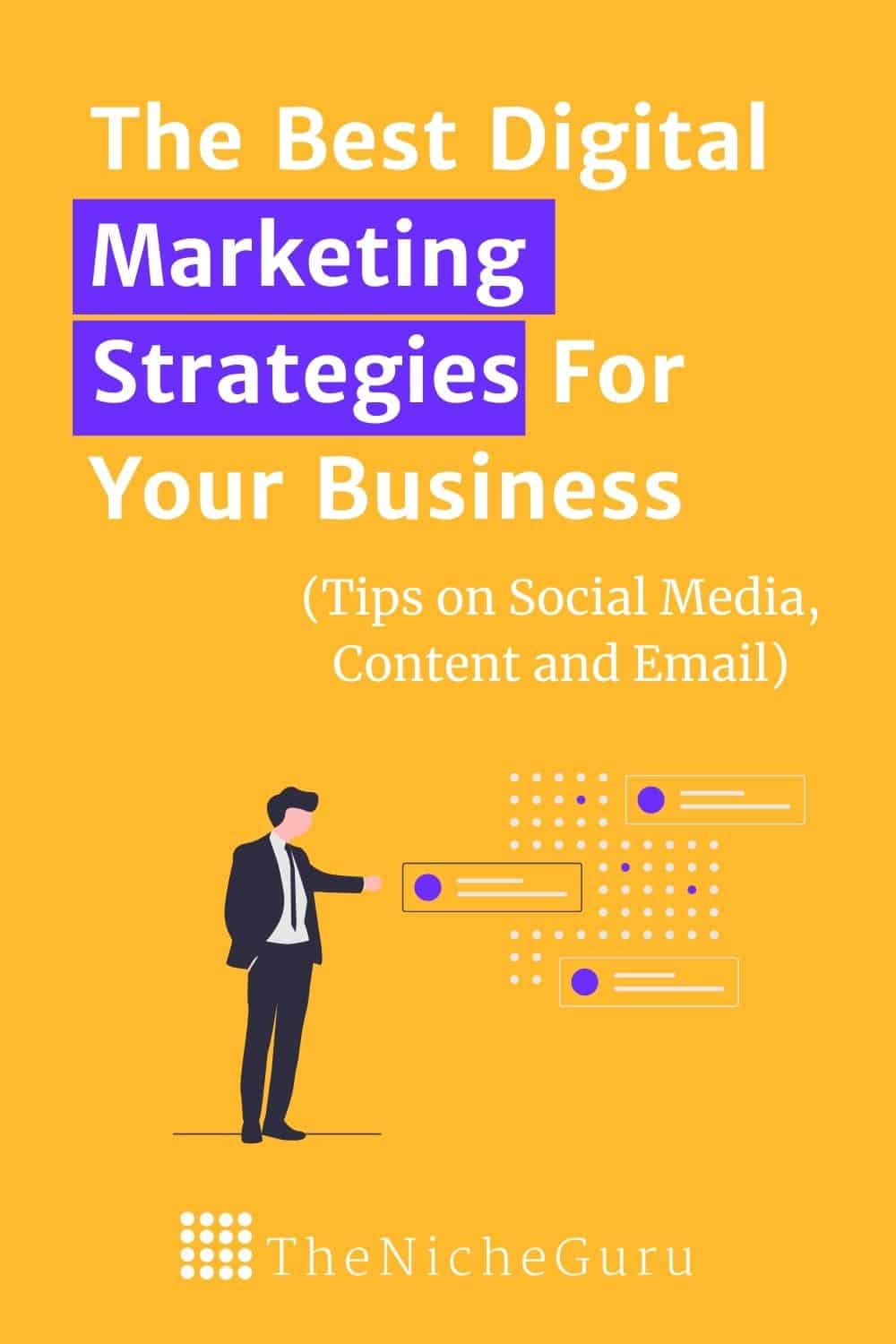 Don't forget to share this article!