TikTok is one of the fastest-growing social networks with lots of potentials to make money online. With the right idea, you could become the next TikTok star!
The recent popularity of this network is making many influencers jump from other platforms to this one. This gives them an edge since they bring their audience from other networks. Also, the number of TikTok accounts is growing by the day, which means more competence.
However, if you choose the right TikTok niche and target the right market, you can still build an audience and make yourself a name on this popular social media platform.
In this post, I will show you how to find the right TikTok niche and list the top 10 TikTok niches in 2023.
Let's dive in!
*Disclosure: I only recommend products I would use myself, and all opinions expressed here are my own. This post may contain affiliate links that at no additional cost to you, I may earn a small commission.
What Is A TikTok Niche?
A TikTok niche is when you focus on a smaller subsection of a larger market. For example, if you were to create an account about memes, cat memes would be a sub-niche under this category.
By narrowing down a market, you will be able to find areas with fewer competitors. When you choose a niche, your audience is smaller, but they will engage much more with your content and be more likely to share. After all, the most important factor in making money on TikTok, or any other social media platform, is having an engaged audience. And niche audiences work the best for this.
How To Find Your Niche On TikTok?
The answer is with niche research.
If you want to find the best TikTok niches, you should perform these tasks:
Once you find a niche that fits the requirements above, you will be closer to finding your profitable TikTok niche.
It's also important to choose a TikTok niche that you are interested in to stay motivated by creating daily content. That's because the most successful accounts on TikTok post videos every day (multiple times), even when they don't have an audience.
Lastly, you can also find TikTok communities on platforms like Reddit, which can provide you with valuable information, such as working niches or niches that are losing interest.
You might want to read next:
List of The 10 best TikTok niches.
What is a good TikTok niche?
A good TikTok niche is where people can find you between competitors, and brands are willing to spend money for exposure, which will eventually help you grow faster and monetize your TikTok account.
This is what I have done to assess which are good TikTok niches;
I have used Google Trends to analyze trends. I have then filtered values by "worldwide" by the past 5 years. Then, I filtered by "youtube search" since TikTok users are more aligned to Youtube search than website search.
To make sure these are good niches, I have included niches with plenty of views and without many posts. These are signs of interesting topics in the platform without much competence. For this, I have used TikTok hashtags.
*Update: The list is updated and also takes into account the best TikTok niches in 2022.
Dances are probably one of the most popular niches on this platform. However, there are millions of "dancers" accounts.
Focusing on the funny dances niche could be a great alternative to remove plenty of competitors who are just too generic or focused on other dancing styles. Taking into account that many people browse TikTok for a laugh, why not prove original funny dances?
In the trend below, you can observe that funny dances are becoming very popular during the last couple of years.
Also, when looking for #funnydances hashtags in TikTok:
The overall post number is not high, which suggests there is not a lot of competitors. Moreover, the overall views are 1.1 million, which is a lot!
Lastly, some of the best hashtags you can use for this niche are: #funnydances #funnydancesisters #funnydancemoves #funnydancevideos #funnydance #funnyvideos #funnydancers.
Taking into account TikTok users' demographics, "easy dinner" can be another popular niche. Many people look for quick dinner ideas so that they can prepare something fast and effortlessly.
In the trend below, you can observe that easy dinner is a very stable trend, with a clear increase after Covid, which seems like a great opportunity to tap into this niche.
Also, when looking for #easydinner hashtags in TikTok:
Moreover, the overall post count is not very high, suggesting there are not many competitors. As per views with 10.3 million views, this seems like a very demanded topic.
Lastly, some of the best hashtags you can use for this niche are #easydinner #dinner #easyrecipes #food #foodie #foodporn #dinnerideas.
Comedy is, without a doubt, one of the main reasons TikTok users stick around this platform. So taking advantage of comedy niches makes a lot of sense.
As you can observe in the trend below, it is a popular search with a stable trend which has slightly increased during the last few years.
Also, when looking for #darkcomedy hashtags on TikTok:
In this case, the overall post count is a bit higher, suggesting more competitors compared to the previous examples. However, the views are also much higher.
Lastly, some of the most popular hashtags you can use for this niche are #darkcomedy #comedy #darkhumor #satire #halloween #politicalsatire.
Another popular niche in many social media platforms is the art niche. But art is extensive, so it is recommended to niche down into a popular art trend.
In the trend below, you can observe how "realistic drawing" is not only a popular trend but is increasing its interest over time.
In this case, the overall post count vs. views offers a great proportion. This suggests there is plenty of interest in TikTok for this niche, but aren't many competitors.
Lastly, some of the most popular hashtags you can use for this niche are #realisticdrawing #art #drawing #artist #realism #arts #artwork.
Something that works great is to mix two popular niches into a sub-niche for more targeted followers. In this case, the mix of fitness and fashion can work very well as a TikTok niche.
This trend is slowly increasing in popularity since fitness and fashion are terms that have only started to appear together on social media platforms recently.
You can clearly see how popular this kind of content is in the overall posts vs. view count. And the good news is that only 150 posts suggest there are not many people focused on this niche.
Lastly, some of the most popular hashtags you can use for this niche are #fitnessfashion #fitness #fitnesswear #gymwear #fitnessmotivation #activewear #gym.
Following the previous logic, memes and comedy perform great individually on this platform. So it makes sense to target this niche as a whole.
In the trend below, you can clearly observe how popular funny memes are, with a significant increase in interest a few years back.
The numbers below are proof of how popular this niche is. With 37.6k, funny memes are probably the most competitive of the TikTok niches in this list. But this is because there is a vast interest in this topic among TikTok users.
Lastly, some of the most popular hashtags you can use for this niche are #funnymemes #memes #funny #meme #dankmemes #memesdaily #lol.
The relationship niche is one of those niches which generate interest among users. In concrete, "couple goals" is one of the most popular niches on social media platforms.
The trend graph below shows this niche's popularity with a vast interest over time.
The overall post count shows how popular this niche is. However, this is clearly a competitive TikTok niche with massive views. So even though this niche could work, you'll really need to make a difference if you want to stand a chance.
Lastly, some of the most popular hashtags you can use for this niche are #couplegoals #love #couple #relationshipgoals #couples #like #wedding.
Fashion is probably the biggest of all TikTok niches and many other platforms. However, the competence at the top level can be brutal since you will be competing with individuals and big grand. That is why focusing on a sub-niche-like street style can be a great idea.
The "street style" niche suffered an increase in interest in the last couple of years. Therefore, this offers a great opportunity for fashion lovers who want to stand a chance in a less competitive niche.
The total number of street-style posts is less than the overall views. This means there is an average of 7.8k views per post, which is way above average.
Lastly, some of the most popular hashtags you can use for this niche are #streetstyle #fashion #style #streetwear #ootd #streetphotography #streetfashion.
One of the latest trends brought by the Covid outbreak is "home fitness."
That is exactly what you can see in the graph trend below. Home fitness already had a stable trend, but its interest spiked just after the Covid, and it is here to stay.
With an average of 3,8k views per post, home fitness can be a great TikTok niche with plenty of interested people and not so many competitors.
Lastly, some of the most popular hashtags you can use for this niche are #homefitness #fitness #homeworkout #workout #homegym #gym #fitfam.
Now TikTok is increasing in popularity among females. The beauty niche is a foolproof category with plenty of interested users.
Back in 2018, the interest in beauty tips increased dramatically over time. And it has been stable since then, which makes this a perfect niche.
The competence in this niche might be a bit higher compared to others, but with 59,8k average views per post, it is well worth the effort.
Lastly, some of the most popular hashtags you can use for this niche are #beautytips #beauty #skincare #makeup #skincareroutine #beautycare #skincaretips.
How To Grow Your TikTok Account Faster?
First of all, the best method to organically grow any social media account is to spend some time on the platform uploading quality content and engaging with other users in your niche.
It is not any different for TikTok. If you consistently create quality content and engage with other users, chances are your TikTok account will start growing organically month by month.
However, there is a shortcut to help you grow your TikTok account faster, especially if you are just starting- It is called Feedpixel.
If you are tired of seeing your post likes and views stuck for weeks and followers leaving, FeedPixel will boost your engagement and breathe new life into your brand.
They also have a customer support message board that you can use to get in touch with them on their website, and they have separated their features into various categories, depending on what you need help with the most.
I only recommend this tool because if you look for any other TikTok service or tool and check the reviews, you will only find bad reviews. However, Feedpixel has many happy customers and is the only tool I managed to find with good reviews.
FeedPixel sends a bulk amount of followers at once to give your TikTok an immediate boost. They also state that their service is 100% safe, so you can rest assured that your account is in good hands.
Lastly, they don't require your password information, so your account security is not compromised, and followers come in small batches over 12-48 hours for a fast delivery that still looks natural.
So if you are looking for the best TikTok service to grow faster, my personal and only recommendation is Feedpixel.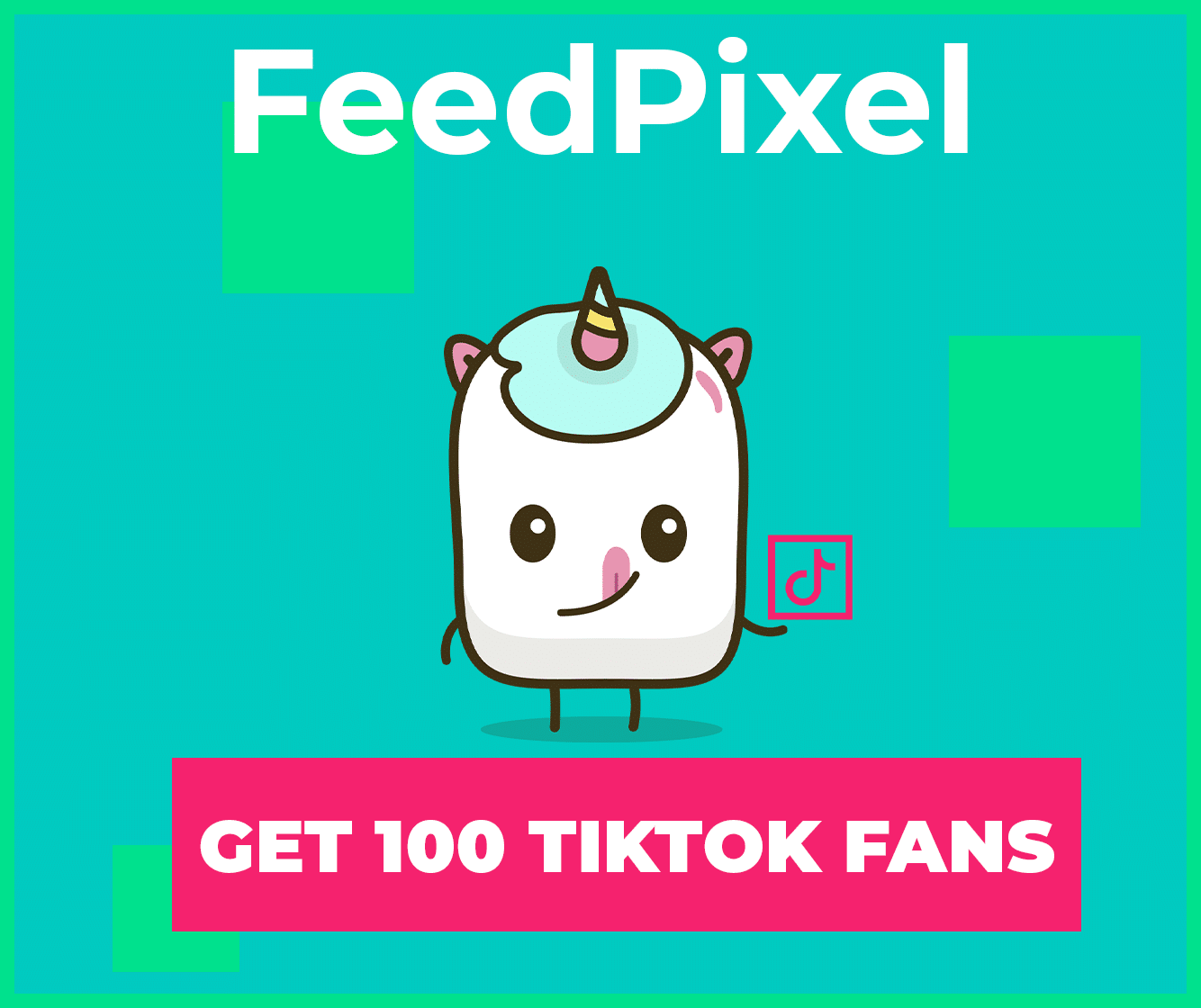 Best TikTok Niches- Conclusion
In conclusion, to find the best niches for TikTok, you should niche down and look for popular niches amongst your target audience without many competitors.
The list of TikTok niches provided in this post has a great balance between popularity and competency. So they could definitely work for you. In any case, choosing the right niche is just the first step. Next, you must create quality content daily tailored to your audience. If you can't keep up with quality content daily, you might struggle to grow your TikTok account. So if you have the budget, you might want to look for help from Fiverr. Here you'll be able to find TikTok experts that can help you with content creation and much more at very affordable prices.
Now it is your turn!
Have you decided on your TikTok niche?
Leave a comment with your answer below.
Don't forget to share this article!
So you probably want to start a blog and want to know the differences and…
RELATED CONTENT
Are you looking for the best Youtube niches to start a profitable channel? Youtube is…
Want to know the best Adsense niches to monetize your site with ads? In order…
Fitness Niche Report: 50+ Niche Ideas, Trends & Tips In this report, you will learn:…
Photography Niche Report: 50+ Niche Ideas, Trends & Tips In this report, you will learn:…