What is niche keyword research?
Niche keyword research is when you target particular long-tail keywords that pertain to a narrow industry. When you target these long-tail keywords, your content is more specific, attracting a more targeted audience and removing some competitors from high-level markets.
When you start an online business, niche keywords can impact your SEM (search engine market) strategy. They normally tend to have less search volume and are less competitive, which gives you a better chance to rank for them.
*Disclosure: I only recommend products I would use myself, and all opinions expressed here are my own. This post may contain affiliate links that at no additional cost to you, I may earn a small commission.
Why is niche keyword research vital?
Keyword research is how you find out what your audience is looking for on search engines.
Niche keyword research is critical to creating content people are looking for. It can make the difference between creating content that peoples love or content nobody cares about.
It can also help :
To avoid writing about very competitive topics,
To learn the user intent about certain keywords,
To drive organic traffic to your site,
To learn the commercial value behind a certain keyword.
And more!
For all these reasons, niche keyword research is a must-do for any content creator.
It starts with thinking about how potential customers might be searching for your targeted keyword. You can then use keyword research tools to expand on those ideas and find even more keywords.
How To Do Niche Keyword Research.
Although you can use some free tools to do some high-level keyword research, most of the free tools are very limited, so will be your results.
To perform niche keyword research effectively, I suggest you use a proper SEO tool. So my personal recommendation is that you start with an affordable but powerful tool, like Keysearch or SE ranking.
For the purpose of this article, I will teach you how to do niche keyword research with SE ranking since it offers a 14-day free trial and is one of the most affordable SEO tools out there.
1. Brainstorm Keyword Ideas.
Although there are several methods you can use to brainstorm keyword ideas, some of the most quick and effectives are:
Method 1. Google Search Autocomplete.
You might have used this method before without even noticing. All you need to do is:
Step #1. Head to Google and type your keyword idea on the search bar. Google will instantly suggest many ideas.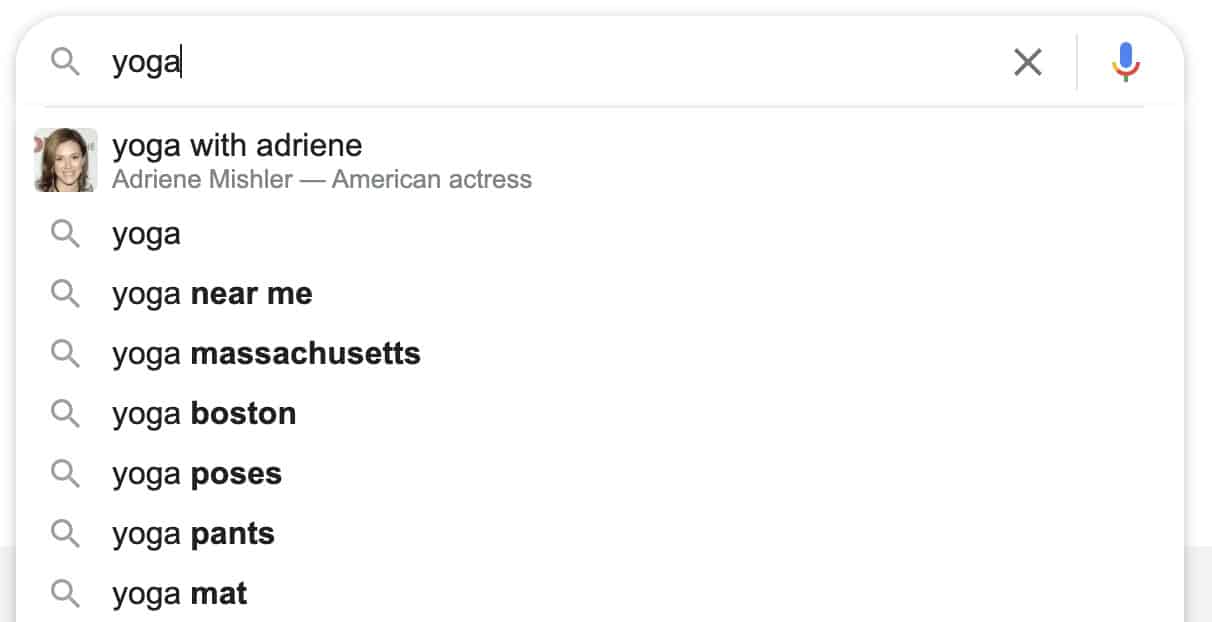 Step #2. As you keep writing new words or even letters, Google will keep providing you with more suggestions.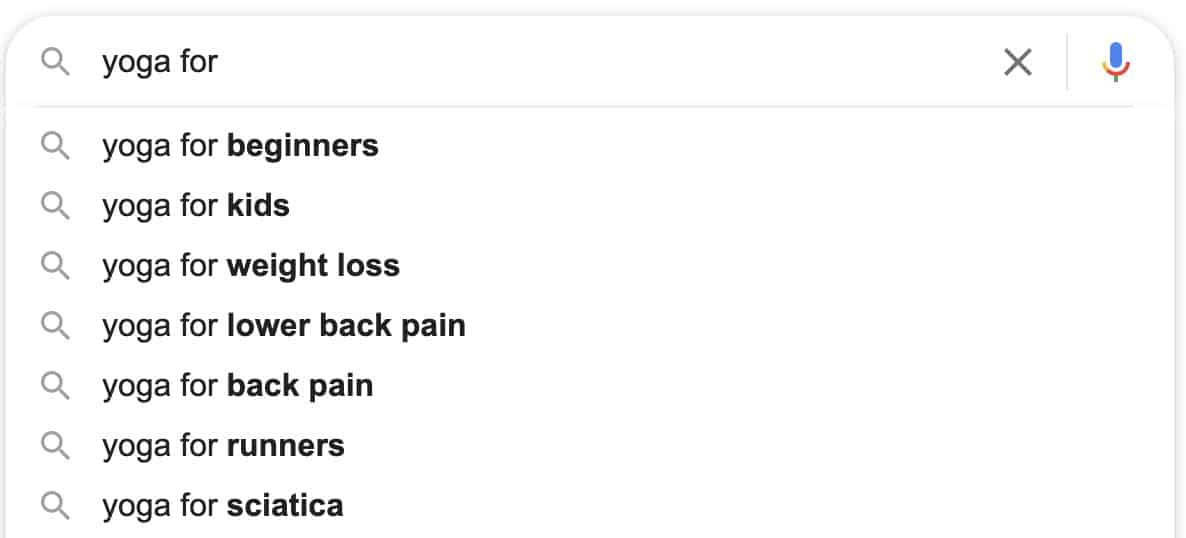 This method will help you find plenty of keyword ideas that people are actually looking for. This works great to find long-tail keywords where the audience has an interest.
Method 2. Wikipedia.
This is another simple yet effective method to find plenty of keywords on any topic.
Step #1. Head to Wikipedia and type your niche keyword idea, and click on the desired result.

Step #2. Check the page and pay attention to the topics. You will be able to find plenty of keyword ideas within the whole page, in the table of contents, and by the end on the "See Also" section: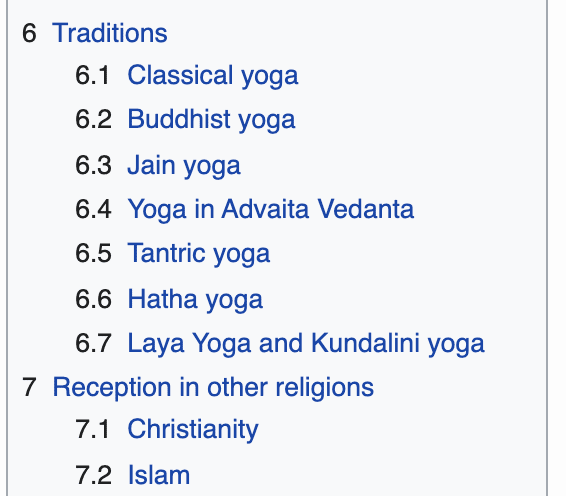 This is an effective method to find hundreds of related terms within a single page.
Method 3. Using an SEO tool.
SEO tools are designed to help you find the right keywords for your business. So the most effective for keyword research and finding some ideas is to use keyword tools made for this.
As mentioned at the beginning, I will use SE ranking for the purpose of this post.
To find a list keyword ideas you just need to:
Step #1. In SE Ranking, head to the "Keyword Research" module.

Step #2. Type your keyword idea and click "analyze".

Step #3. Scroll down to the "keyword ideas" section. Although both similar and related keywords will help, there are more results on "similar keywords." So click on "View detailed report" under similar keywords.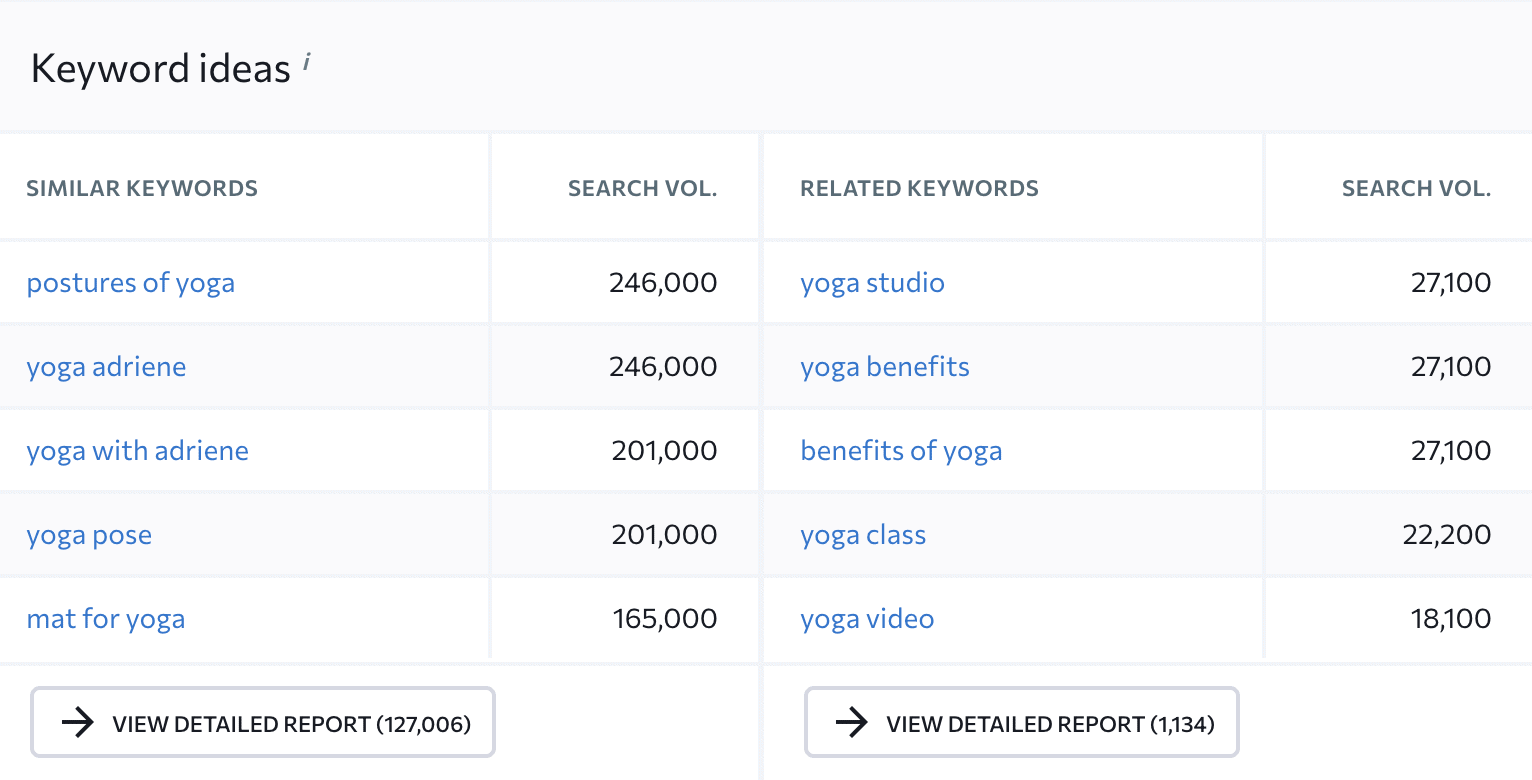 Step #4. Next, you will find a massive list with similar keywords, where you can also choose from related and low search volume keywords. Additionally, you can filter out your results to find exactly what you want. Check step #5 in the section below to learn how to do this.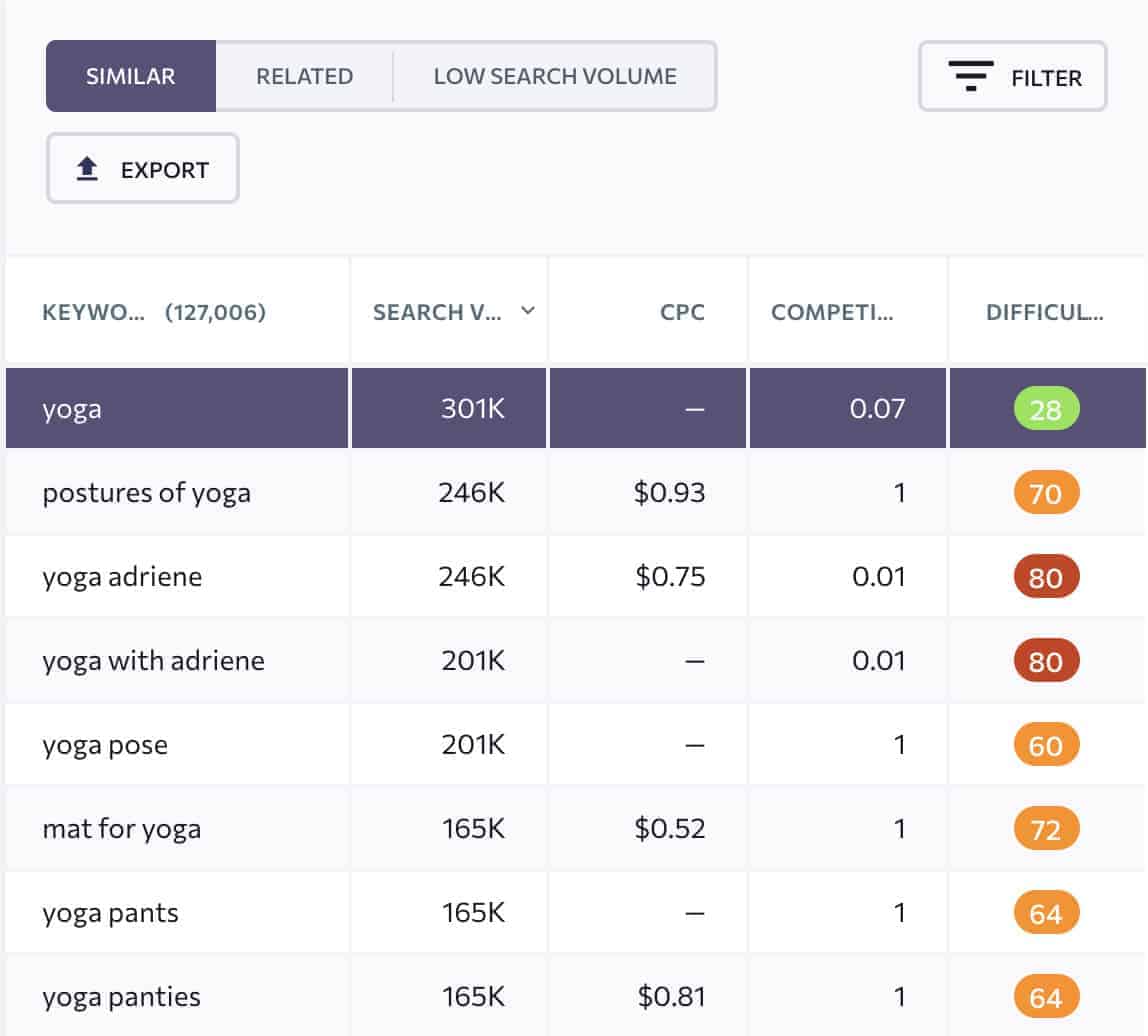 Lastly, I suggest you check my niche competitors article to find out how to "steal" your competitor's keywords.
2. Refine Your Niche Keyword List.
Once you have a list of keywords, you'll need to refine your list.
When refining your list, some of the factors you need to consider before choosing a keyword are:
Volume: Search volume shows approximately how many searches Google is getting for a particular keyword each month.
CPC: (cost per click) shows how much advertisers are bidding to get their ad shown on Google when that keyword is searched. The higher this number, the more money it's behind it.
PPC: (pay-per-click) It's an advertising model for the internet in which advertisers pay for publicizing their products on a website or search engine. Each time users click on the ad, they will be guided to the advertiser's site.
Score or SEO difficulty: The score is to know how difficult it is to rank for a specific keyword. Every tool has its own difficulty score, which is calculated slightly differently, but generally, they provide good enough guidance to know if you should pursue a keyword or not.
Refining your keyword list will be complicated if you use a free keyword tool since these free tools present severe limitations when it comes to keyword research.
With SE ranking, you can easily analyze your keywords and refine all the values mentioned.
To analyze these keywords, we are going to take over from step #4 in the previous section, where you already got a list of keywords, and all you need to do is to filter them out.
Step #5. Click on the "Filter" button and set your desired values. I will set it for a minimum volume of 200, CPC at least 1, and difficulty score under 40. Then click on "Apply filters."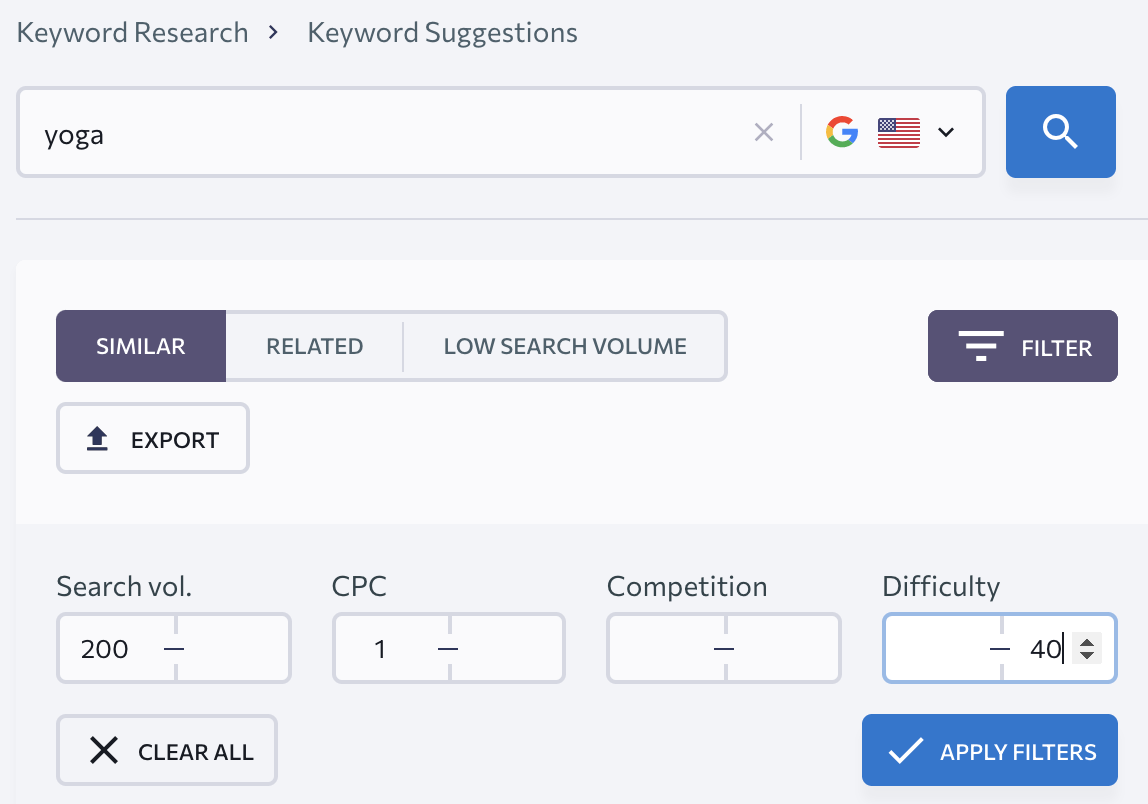 Step #6. You will get a refined list of keywords according to the values set. You can even order the list by values by clicking on the column you want to sort.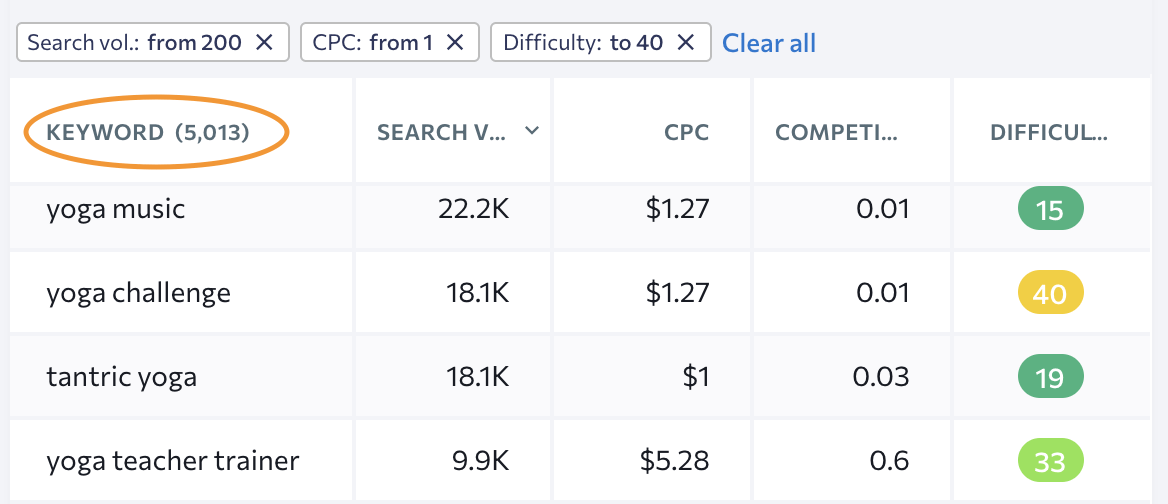 So all you need to do know is to write down all the keywords you find interesting to write about.
Your goal is to develop a list of keywords with reasonable search volume, commercial value, and low competition. Once you have all this, you can start planning your content creation strategy.
Additionally, you can also learn how to do keyword research with Keysearch in this guide.
3. Prioritize your keywords.
After you compile your list of keywords, you'll need to prioritize them.
Not every keyword will work the same way. Some of them will have more search volume than others, might be easier to rank, and have more commercial value.
When choosing which keywords to target first, these are some of the factors to consider:
How much traffic could this keyword bring to your site?
How difficult would it be to rank for it?
Will you be able to create a unique and compelling approach to this topic?
Could this keyword convert the traffic into leads and sales?
That last point is crucial. While search volume, traffic potential, difficulty, and search intent are all important considerations, you also need to consider what traffic from that keyword will be worth to your business.
Once you clarify all these points, you'll be in a much better position to know which keywords you should prioritize and start with your content strategy.
4. Plan Your Content Strategy.
Your keyword research strategy does not end with your list of keywords. Next, you should create a content strategy that allows you to grow your traffic and authority.
When creating your content strategy, you should group your keywords into two groups.
Keywords for your cornerstone content. These should be the most complete and thorough articles on your website. They should cover a topic in depth. Aim for 2,000 words at least.
Supportive content. These should be long-tail keywords related to your cornerstone content. The idea is that an extended version should support each section of your cornerstone article. Aim for 800 words at least.
Lastly, once you have your list of keywords ready and divided into groups, it is a good practice to:
Create content silos. These would be your cornerstone pages, and you should use the keywords with the largest search volume. When possible, try to avoid very competitive words. This is an example of how to do this.
Set up a content calendar. Try to be consistent and post at least once a week. For instance, you could post once a week if you create cornerstone content twice a week when targeting long-tail keywords.
Define your goal for each piece of content. Every piece of content you write should have a goal: Get subscribers, drive traffic with informative content, sell something, click on affiliates, etc.
Create your buyer persona and write your content accordingly. When you write especially to your buyer persona, you attract targeted customers who will convert more easily. Click here to create your buyer persona.
Niche keyword research tools.
Although there are plenty of keyword research tools, some of my recommendations are:
You might want to read next:
Conclusion.
Performing niche keyword research is not difficult and can have a positive impact on your traffic. It will help you drive organic traffic, convert leads and generate more sales with a targeted audience.
Do not commit the mistake of not using an SEO tool because sooner or later, you will realize you need one if you want to have a real chance with SEO. So the better you start, the sooner you will see results.
And remember, the first step towards creating a profitable niche website is to conduct thorough niche research.
Did you enjoy this article?
Share it on social media!