Are you looking for the top, hand-picked SEMrush alternatives in 2022?
Semrush is an impeccable keyword research tool with near six million+ users globally. Its plethora of fantastic features that businesses love includes data about average monthly searches, site audit features, performing keyword research, link building strategy, and much more. This tool is exceptionally legendary.
This SEO tool offers several intelligent solutions for businesses of all sizes and scales, but why look for alternatives? Although everything is great about Semrush, it can be quite expensive. The heavy price tag is one of the reasons why entrepreneurs prefer to choose other alternatives. So if you are looking for an all-in-one SEO solution tool at an affordable price, this might not be the right choice for you.
However, many new SEO tools can help you achieve great results. And the best is that you don't need to spend much.
So if you want to find out the best Semrush alternatives, cheaper and with complete SEO features, keep reading.
*Disclosure: I only recommend products I would use myself, and all opinions expressed here are my own. This post may contain affiliate links that at no additional cost to you, I may earn a small commission.
1. SE Ranking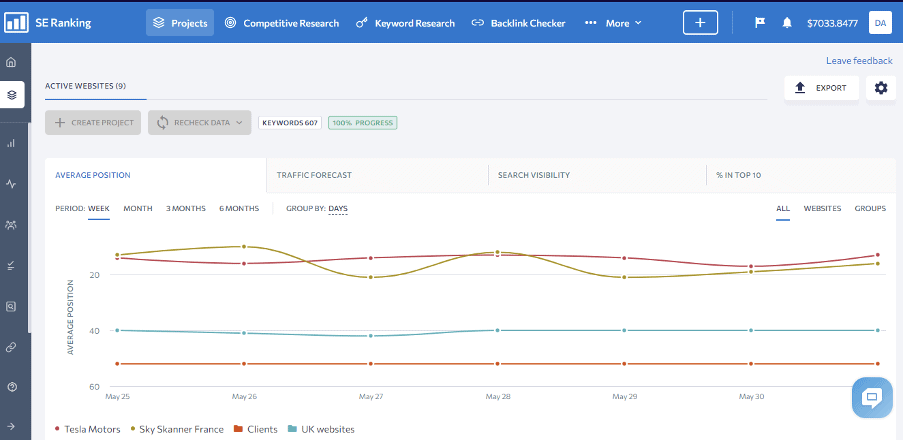 SE Ranking is one of the best cloud-based platforms for SEO and online marketing professionals. It provides a suite of tools for comprehensive website audit, website ranking, competitor analysis, keyword suggestion, backlink monitoring, and much more.
Besides standard SEO tools, it also offers additional features, like a white label and a marketing plan.
This was founded in 2012 by Valvery Kurilov. Today this company has more than 1 million users and is based in Palo Alto, California. It's an all-in-one SEO platform specially created for small-to-medium size businesses and agencies, and it is one of the best SEO tools regarding value for money.
You can read my full SE ranking review here.
Why Choose SE Ranking Over SEMrush?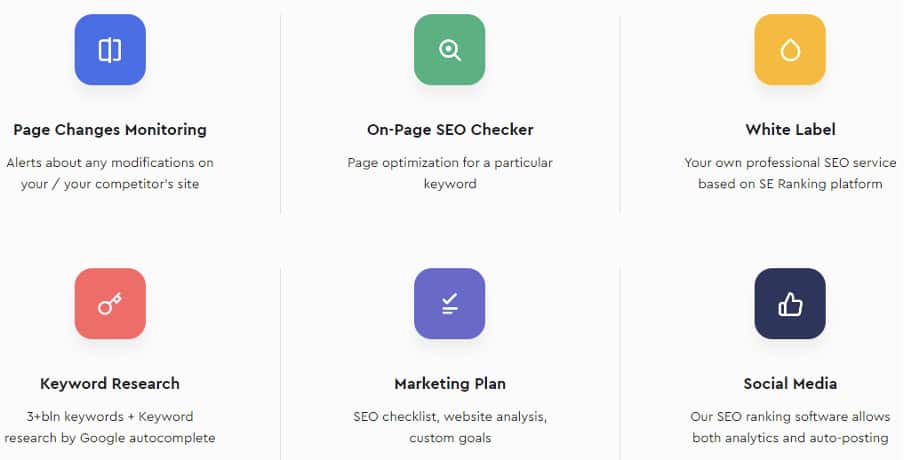 SE Ranking Pricing.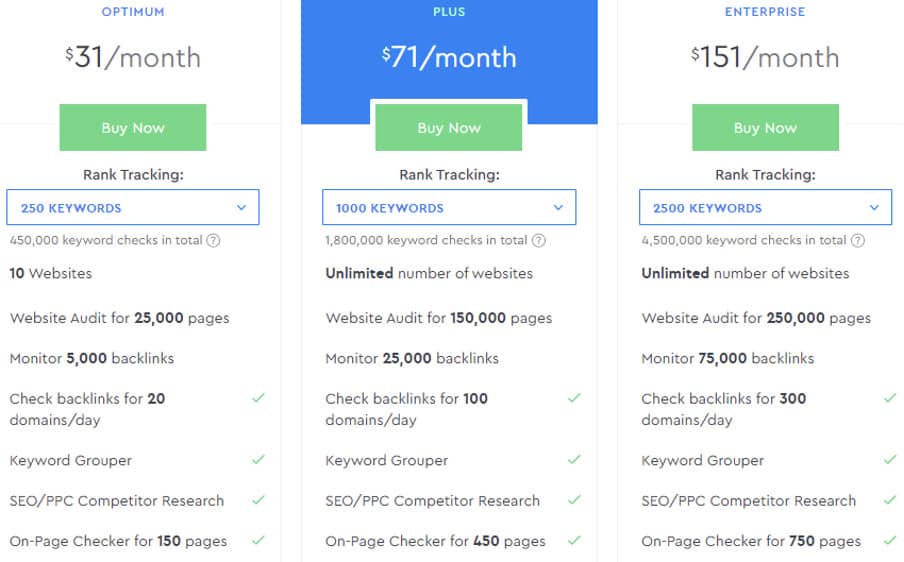 $31/ month for Optimum Plan.
$71/ month for Plus Plan.
$151/ month for Enterprise Plan.
You can enjoy all the features with a 14-days free trial.
2. Keysearch.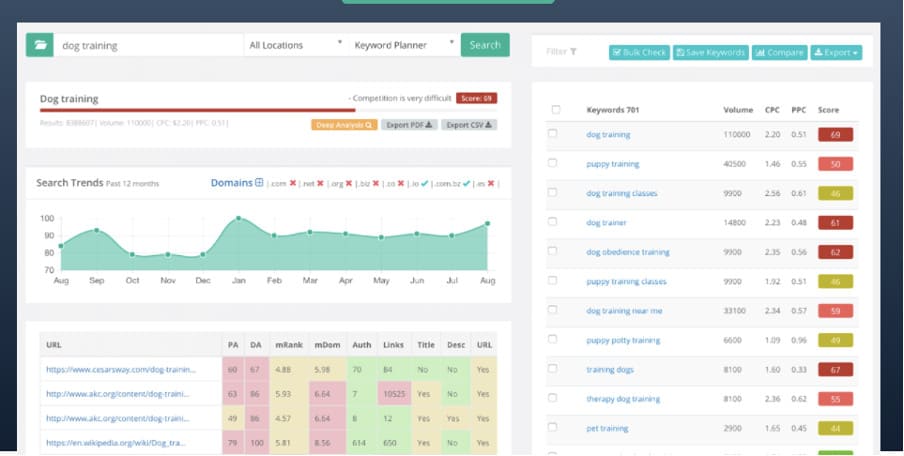 Founded in 2015, this tool is relatively new in the industry, but it has turned into a complete SEO tool over the years. This is the best for those small business owners who has limited budget and don't want to spend much on expensive tools.
Its keyword research module offers a set of features related to keywords, competitor analysis, difficulty scores, and so on. When a user enters this module, this tool spits out the top ranking for a specific keyword and offers a long list of related ones.
You can read my full Keysearch review here.
Why Choose Keysearch Over SEMrush?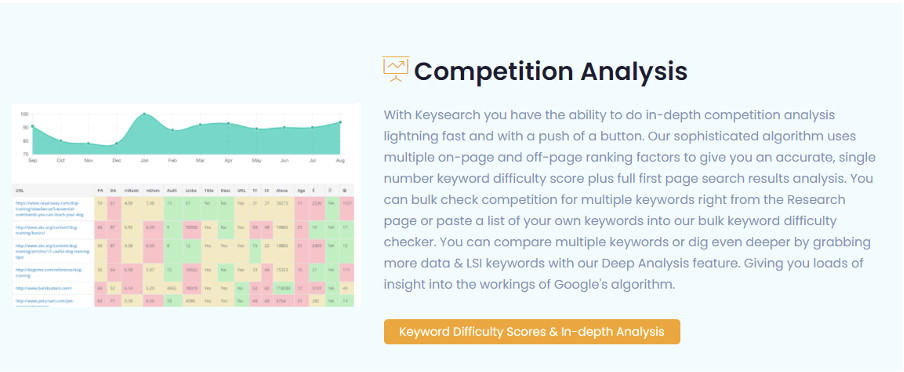 Keysearch Pricing.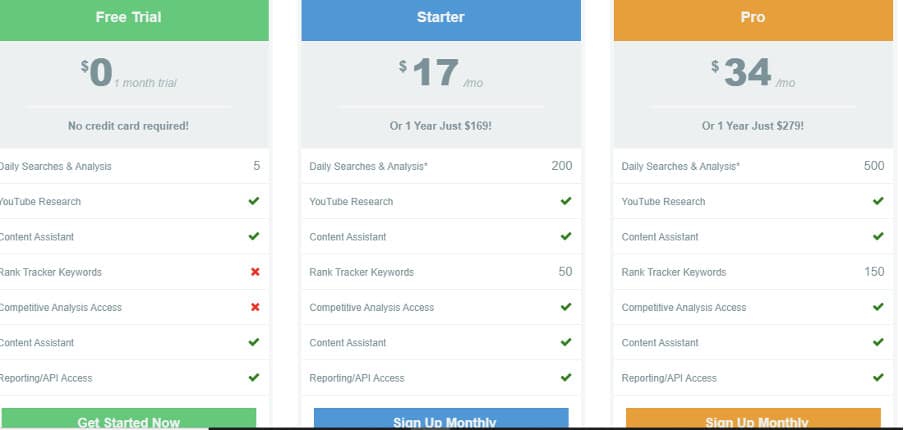 $0/ month for Free Trial.
$17/ month for Starter Plan.
$34/ month for Pro Plan.
3. Ahrefs.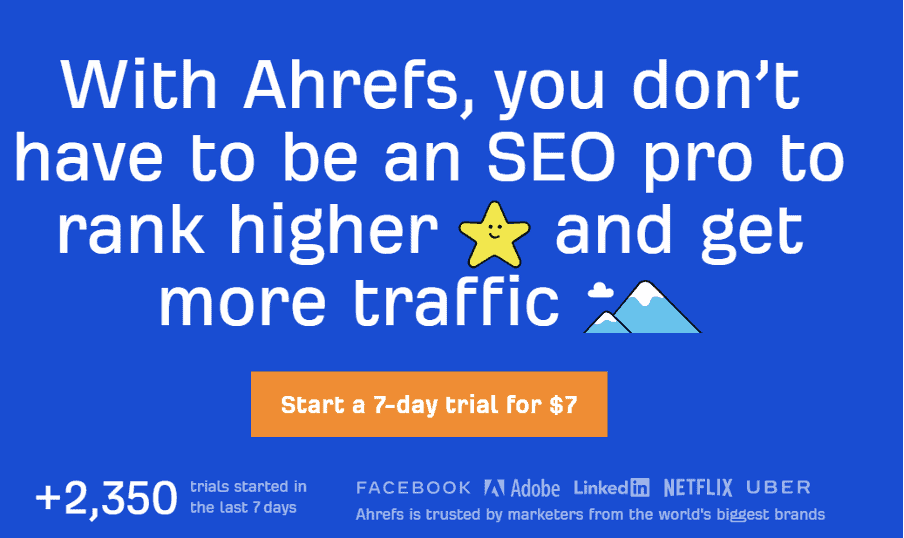 Here comes one of the top Semrush competitors— Ahrefs is the best research and SEO tool you can get right now. It offers the biggest backlink index than any other available tool. The good thing is you can spy on your biggest competitors' top SEO strategies, their keywords, backlinks, and various other aspects.
Founded in 2011, Ahrefs is a suite of top SEO tools that acquaints users with all the essential ins and outs of content marketing. This tool helps all the users in competitor research to determine high-ranking PPC keywords ideally.
Why Choose Ahrefs Over Semrush?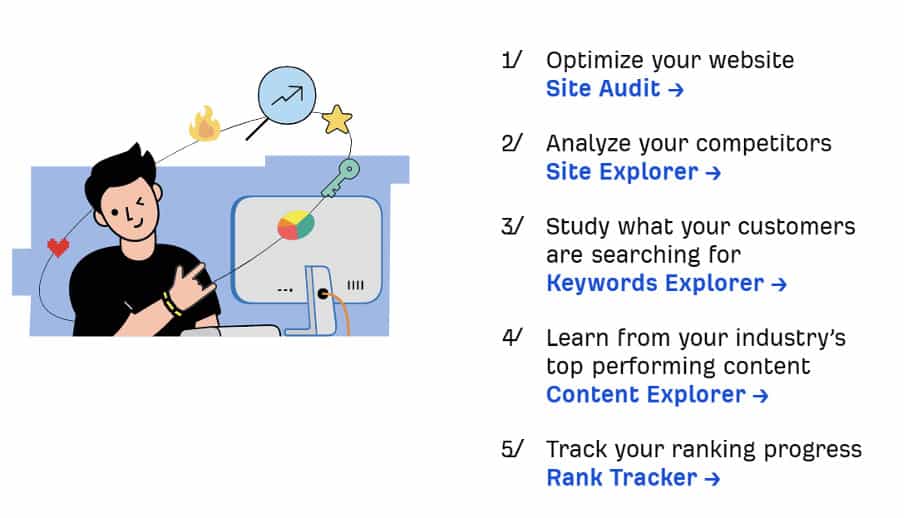 Ahrefs Pricing.
$99/ month for the Lite Plan.
$179/ month for Standard Plan.
$399/ month for Advanced Plan.
$999/ month for Agency Plan.
4. Moz Pro.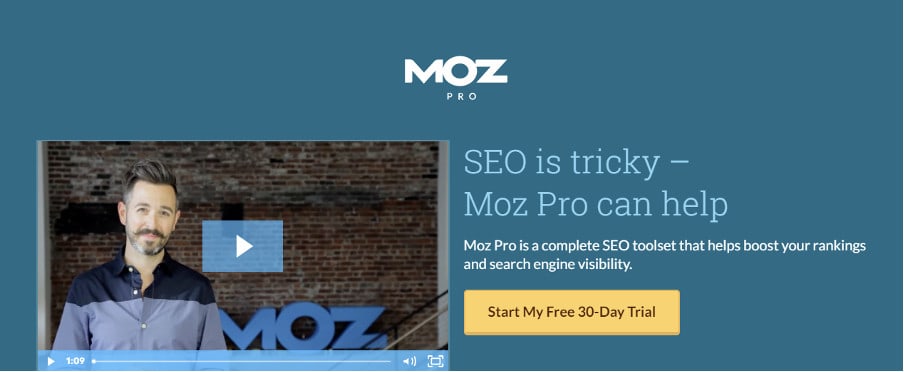 Moz Pro is a completely upgraded SEO toolset that helps improving overall search engine rankings and website visibility. The best features of this include SEO metrics, like Domain/Page Authority, which offer top-quality data. It helps saving time for businesses simply by streamlining workflows.
With its illuminating metrics, like in-depth keyword research, site audits, link profile analysis, ranking performance tracking, and much more, you can get a deep insight into how SEO works.
Its keyword research tool can track Google, Bing, and Yahoo in more than 200 countries. With that, its segmentation feature allows smooth keyword segmentation by location, label, and campaign.
Why Choose Moz Pro Over Semrush?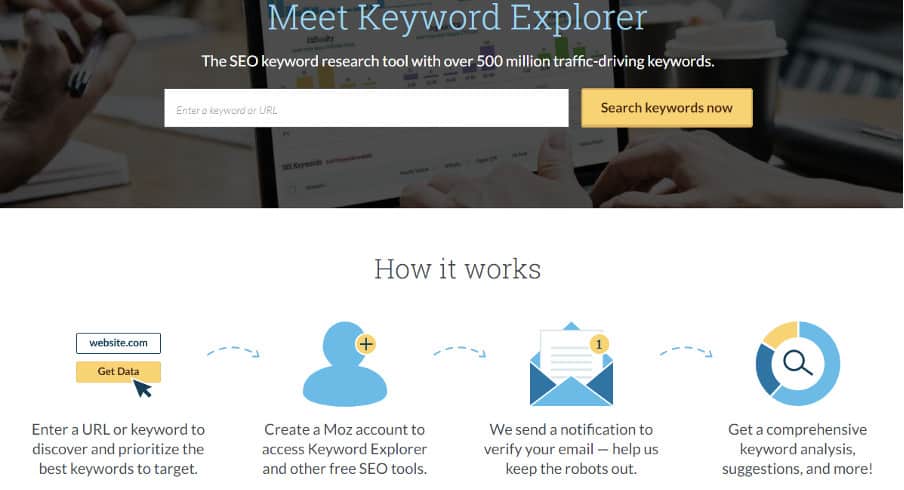 Moz Pro Pricing.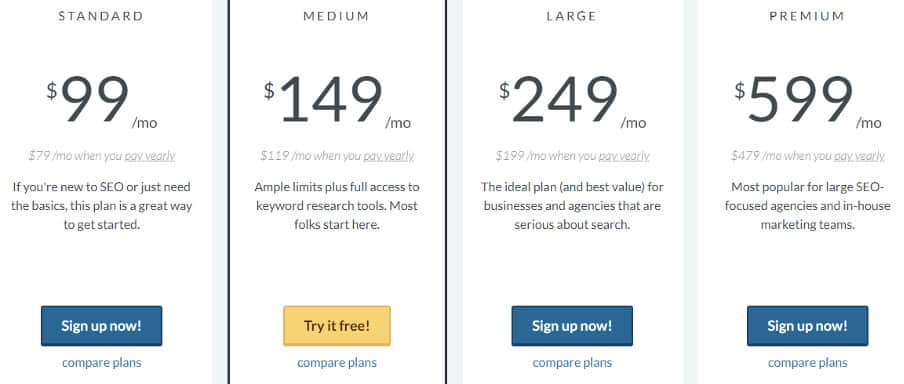 $99/ month for Standard Plan.
$149/ month for Medium Plan.
$249/ month for Large Plan.
$599/ month for Premium Plan.
5. Serpstat.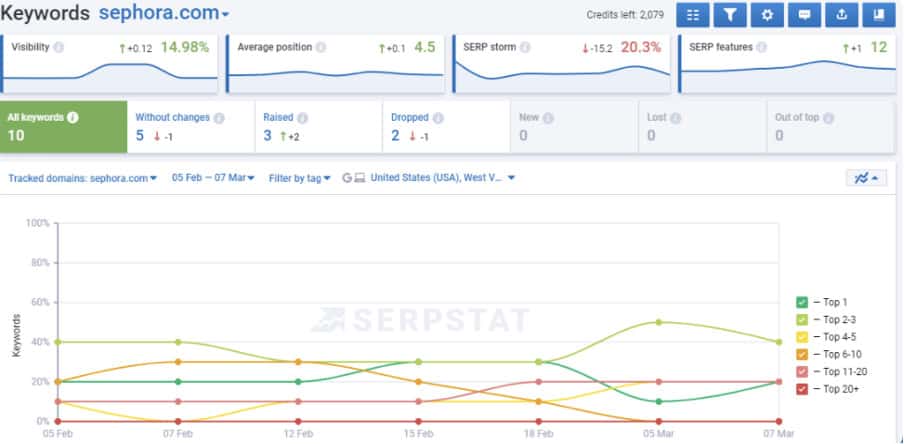 It's a cloud-based search marketing analysis tool, perfect for all industries and businesses of all niches and sizes. It helps mainly e-commerce businesses and PPC managers. The best thing about this tool is it offers incomparable SEO analysis, analytics, keyword research, backlinking analysis, and much more.
It allows users to track position changes for domains and help to investigate traffic drops and all visibility changes. You can have access to the keywords database, FB shares, and even the estimated traffic volume. With infographics, reports, and email alerts, Serpstat is one of the best Semrush alternatives.
Why Choose Serpstat Over Semrush?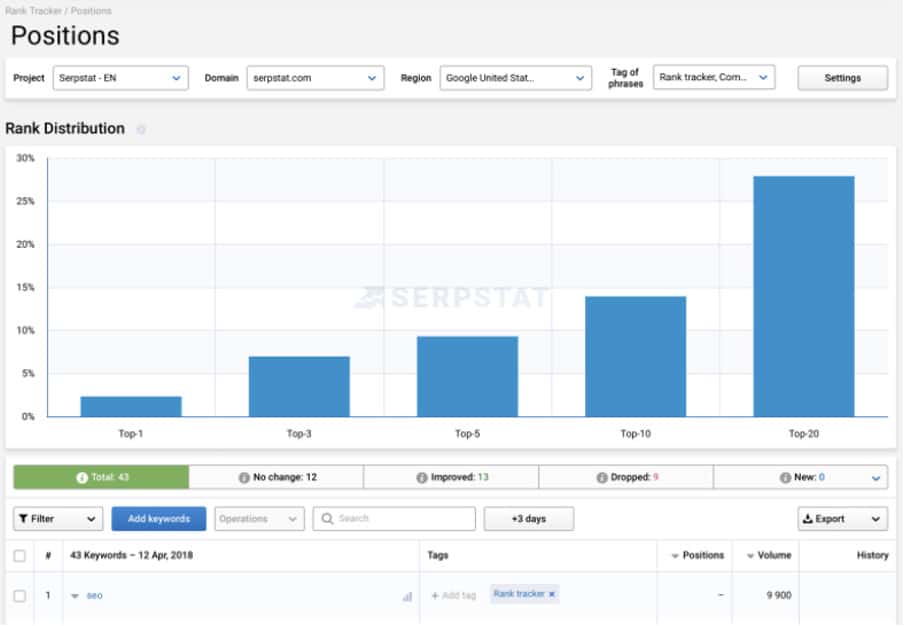 Serpstat Pricing.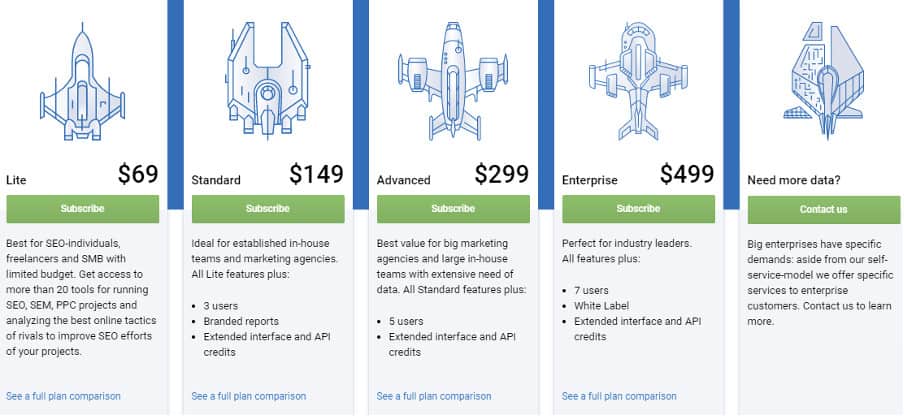 $69/ month for Lite Plan.
$149/ month for Standard Plan.
$299/ month for Advanced Plan.
$499/ month for Enterprise Plan.
If you are a bigger enterprise, then you can get in touch with the company for a custom Plan.
6. Majestic.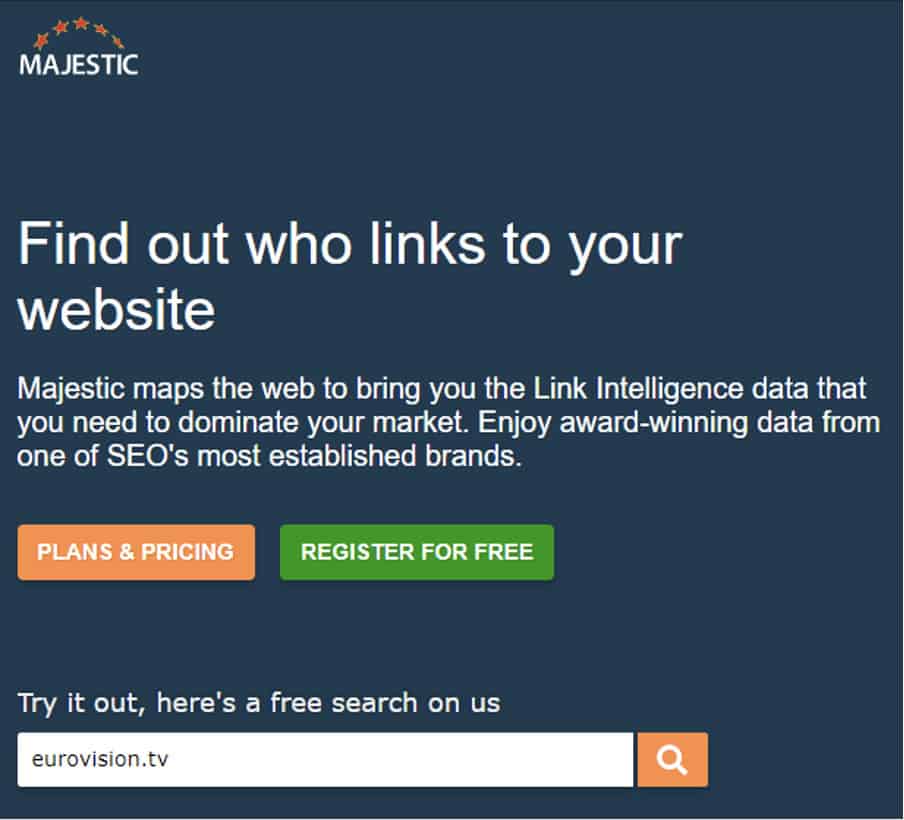 Here comes another competitor— Majestic. It's one of the most powerful tools for any business, known for its significant link index database.
This tool helps to find the right keywords for your business. With this tool, you can smoothly explore a domain or URL with the smallest details. It also helps to track your social media strategies.
Majestic is particularly specialized in backlinks; with this functionality, you can have the most significant advantage of looking at the website links, including broken links, linked profiles, top pages, anchor text, and so on.
Why Choose Majestic Over Semrush?

Majestic Pricing.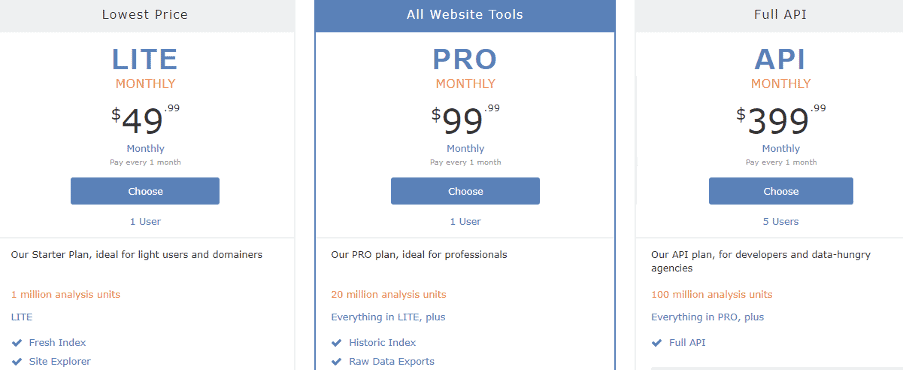 $49/ month for Lite Plan.
$99.99/ month for Pro Plan.
$399.99/ month for API Plan.
7. Spyfu.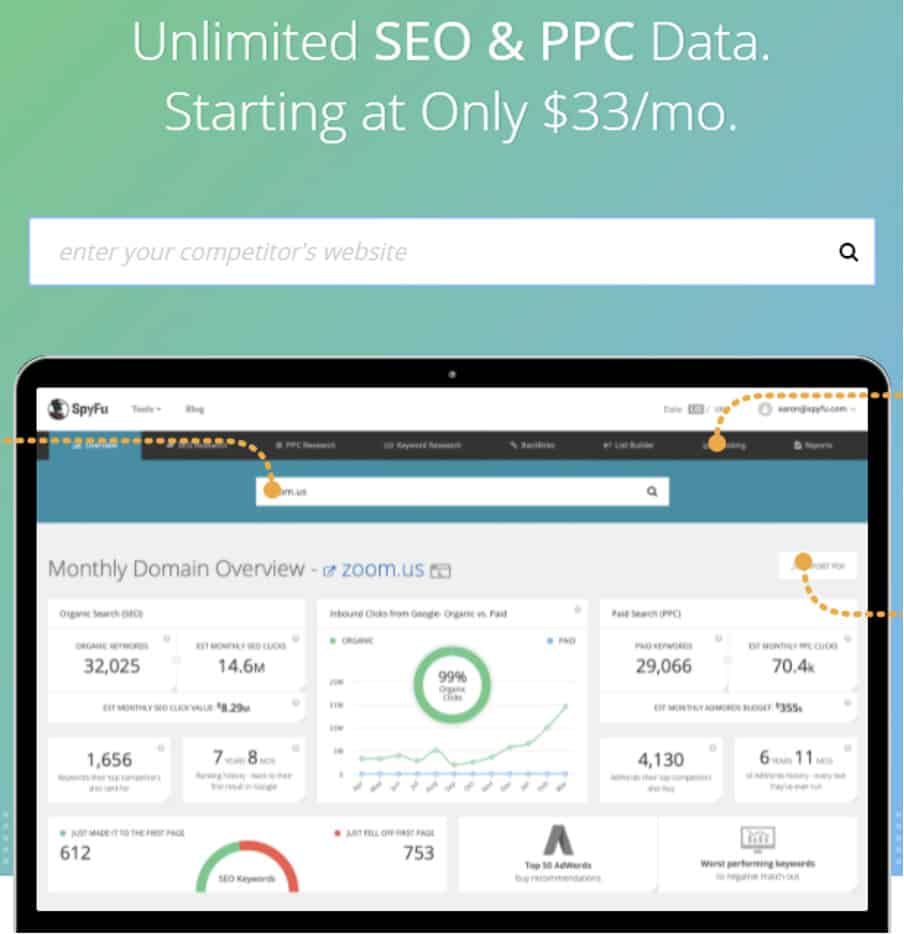 Are you looking for a cost-effective SEO tool? Here comes SpyFu. It's a perfect Semrush alternative for powerful SEO features like keyword research and detailed competitor analysis. You can conduct keyword research and PPC analysis to understand better how things work. It's a comprehensive SEO tool as the name suggests, 'SPY' you can spy on your competitors' keywords.
You can use it to search for any domain and can see each place those keywords have shown up on the search engines. It lets you spy on every competitors' keywords, every organic rank competitors rank for, and every ad variation used under 12 years to get organic traffic.
Why Choose Spyfy Over Semrush?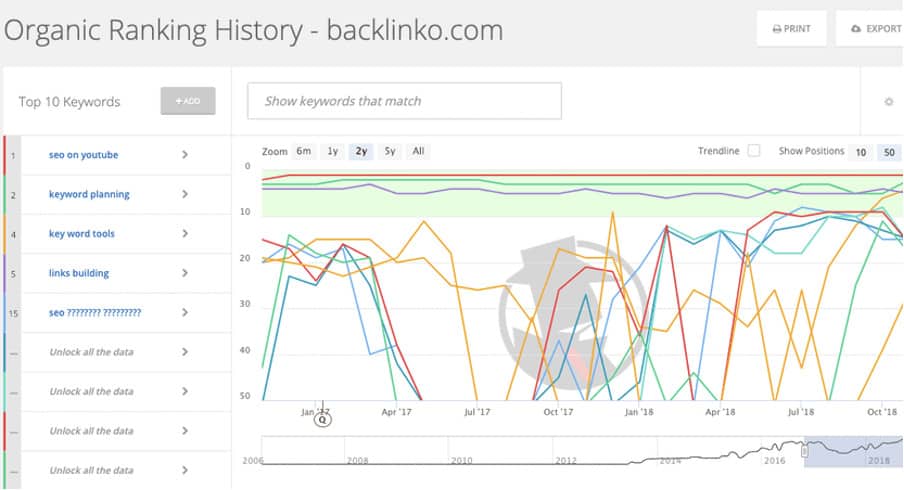 Spyfu Pricing.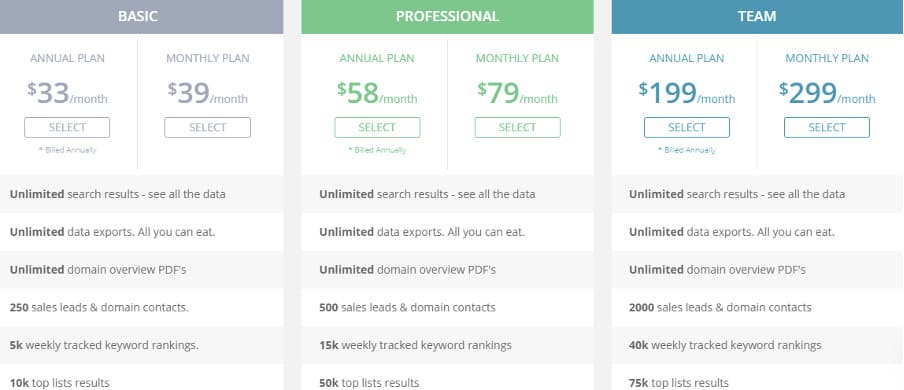 $39/ month for Basic Plan.
$79/ month for Professional Plan.
$299/ month for Team Plan.
8. Ubbersuggest.

Ubersuggest by Neil Patel considers as one of the top freemium keyword research tools available on the market. If you have been looking for free Semrush alternatives, then Ubersuggest is one of them. It's a good option for just starting up or trying stuff to see how it works. This tool offers various features, including keyword ideas, related keywords, questions, comparisons, and much more.
With that, it also offers information about keyword search traffic, whether paid or organic. Ubersuggest allows all search marketers to track domains and organize all data into one dashboard.
Why Choose Ubbersuggest Over Semrush?

Ubbersuggest Pricing.

$12/ month for Individual Plan.
$20/ month for Business Plan.
$40/ month for Enterprise/ Agency Plan.
You can get a 7-days free trial with all plans.
Choosing the Best Semrush Alternative.
While looking for the right alternative to Semrush, you need to focus on the features you may need to improve your business.
Here are some top things you should consider:
How convenient or user-friendly the current tool(s)?
Are the SEO features enough for your business
Is it easy to use?
Is the pricing is market competitive or less?
The best way is to formulate all those questions required to conduct a successful business and then choose the best Semrush alternatives based on the answers. This will help you in making a formal decision.
You might want to read:
SEMrush Alternatives- Conclusion.
Undoubtedly, SEO, link building, and audits are the most important aspects and play an important role as game-changers for your business. Having access to the right information allows you to uncover the hidden secrets to improve your website's authority and keep moving at the top of the search results.
With the right SEO tool, you can get a better rank in the results and get more visibility effortlessly.
If you do have the budget, SEMrush is a solid SEO tool and I encourage you to use it. Otherwise, I suggest you consider some of these Semrush alternatives to help you meet your SEO targets. You can compare prices, features, and commendable extra features to choose the right tool.
I suggest you consider some of these Semrush alternatives to help you meet your SEO targets. You can compare prices, features, and commendable extra features to choose the right tool.
Now it is your turn!
Are you ready to boost your SEO with any of these SEMrush alternatives?
Leave a comment with your answer below.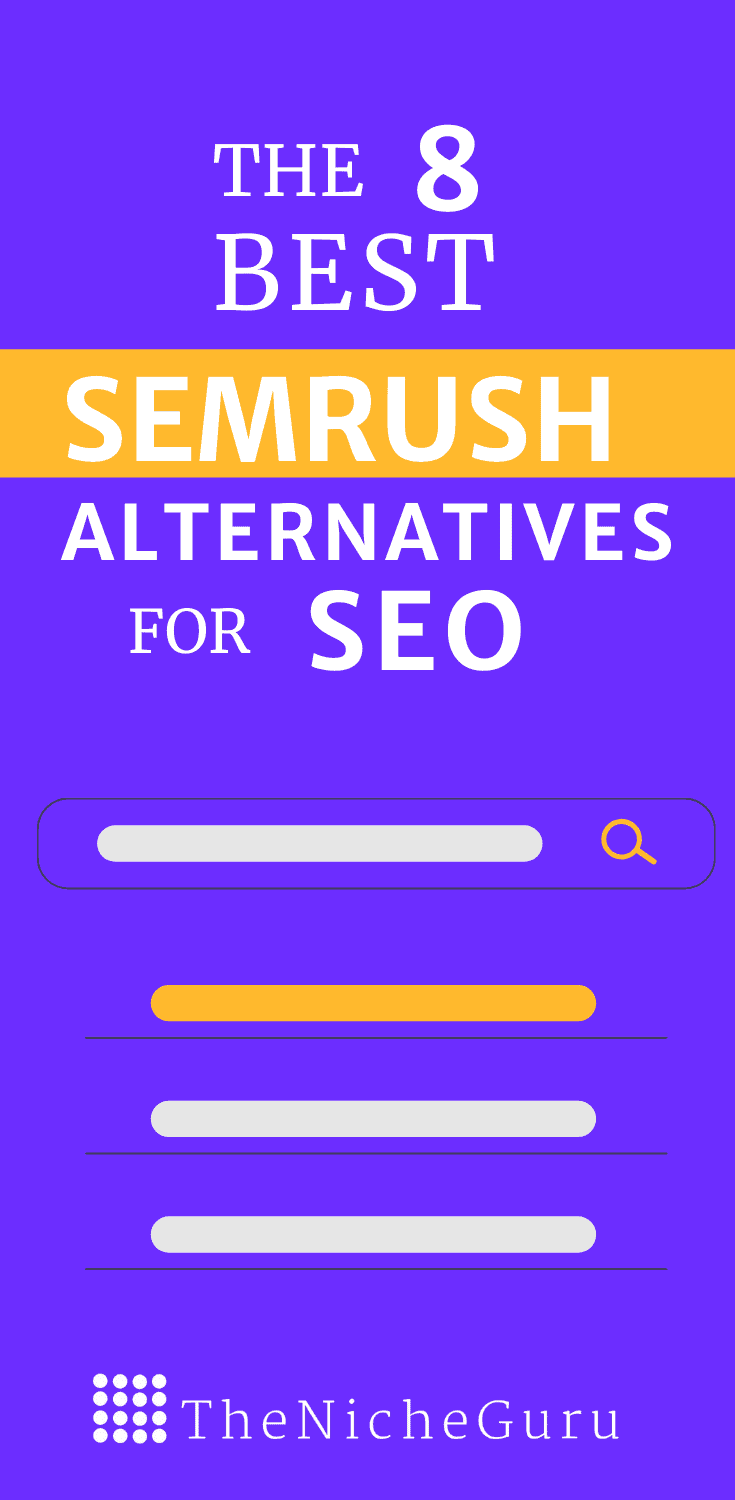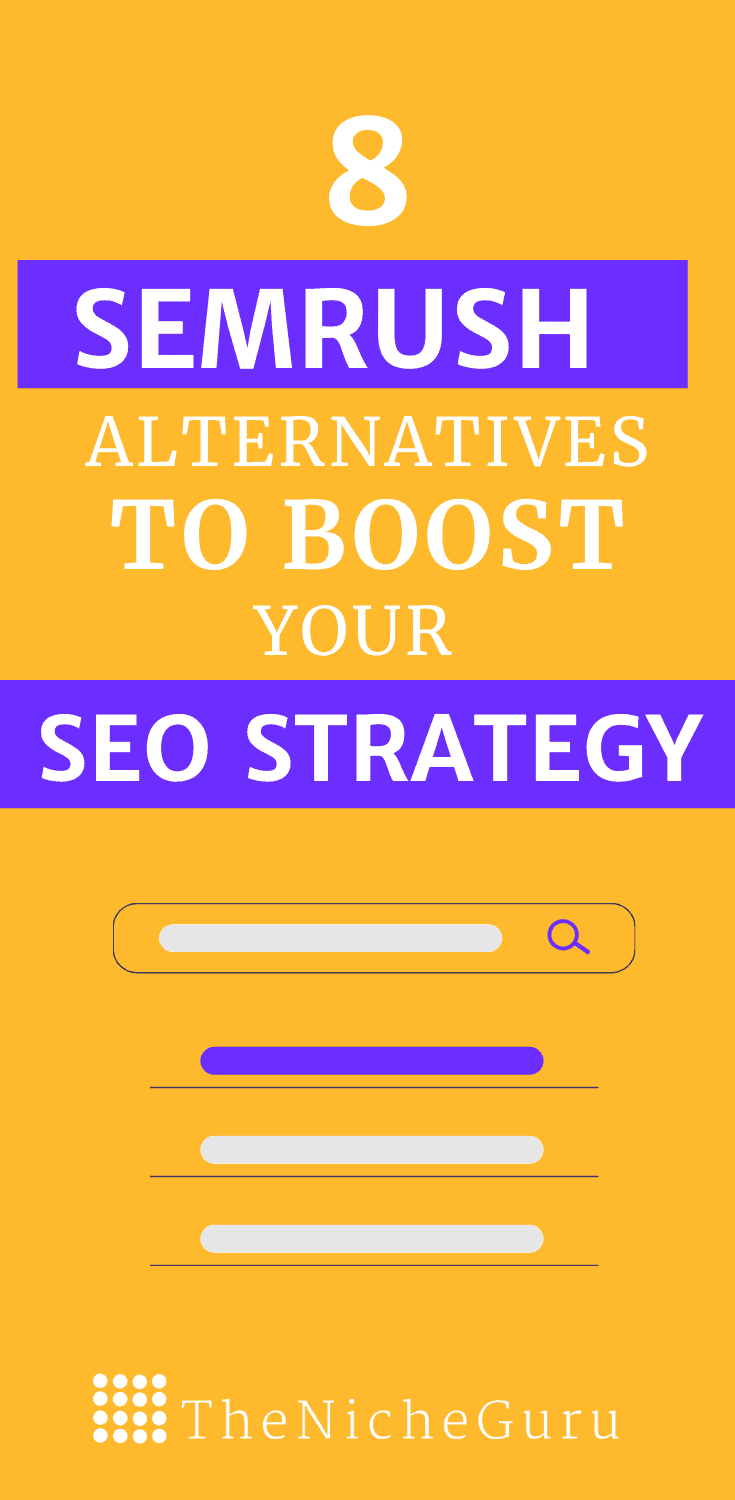 Don't forget to share this article!
RELATED CONTENT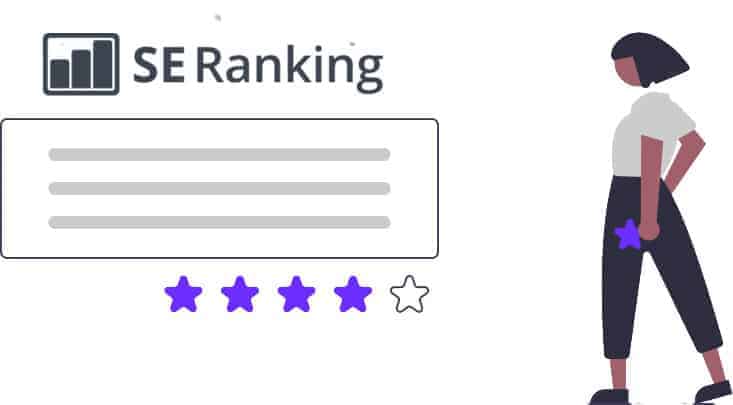 Are you considering SE Ranking for your SEO strategy and optimizations? Any serious digital marketer needs a proper SEO tool to run a profitable online business. …