Writing content is easy. Writing good content is not.
With a good content writing strategy, you can make your article's rank on Google's page one. This translates as more traffic, and ultimately, more revenue.
And you don't need to take writing courses to write amazing content that people want to read.
Instead, you need to follow some basic guidelines that will make your writing more interesting.
In this post, I am going to show you 14 content writing tips for beginners that will make you attract plenty of readers to your blog.
*Disclosure: I only recommend products I would use myself, and all opinions expressed here are my own. This post may contain affiliate links that at no additional cost to you, I may earn a small commission.
---
10+ Content Writing Tips For Beginners
1. Research your topics.
If you want to create amazing content, you'll need to do some research.
This will help you to cover a topic in depth. Moreover, it will help you understand exactly which specific areas of the topic are people more interested in.
Which will help you include more useful content for your readers.
I suggest you write down the different sections you will need to include to cover a topic in depth.
Then you will just need to structure it and fill it with valuable information.
2. Do some keyword research (SEO content writing).
When you do topic research, you'll find there are a lot of areas to cover within certain topics.
But the truth is that not all of them will have the same interest for your audience.
One of the best content writing tips I can give you is to always perform keyword research- This will help you find out if people are actually interested in a topic and how difficult would be to rank for a certain keyword. Which will help you with your SEO strategy.
Not to mention that most of the traffic to websites comes from organic traffic. Which you can only get if you perform proper keyword research.
Now you know how important this is, I suggest you read how to do keyword research.
3. Read your competitors.
One of the best ways to find out what works is to check your competition.
If you want to write about a certain topic, search on Google for it.
Then, I suggest you read the top 3 articles you find about this topic. If they are at the top, it is because people actually read them and enjoy them.
So this would be a great place to understand what people like.
Check the tone used, the different sections of the topic, how it is structured, etc.
Reading these articles will provide you with helpful insights you can use in your writing.
4. Try to write better content than your competition.
Now you have read your competitors, is time to create something better.
The reason why people stick to a blog or article is that they find all they need there.
They like what they read, the information about the topic, and how it is structured. So people stay and read it.
Your job is to identify what else could you offer to create something better:
Are they covering the topic in-depth enough?
Have they missed something important people will find interesting?
Is it outdated and you can add something fresher?
Maybe you can even create something with more visuals that people will love to read and even to share.
Whatever it is, if you look for it you'll find it.
5. Use the right tone and voice for your targeted audience.
Depending on who your audience is, you would use a tone and a voice or another.
The thing is that you should not use the same tone and voice regardless of your audience.
If you do so, is likely you won't engage them.
Instead, know your audience and write for them. This way, they will feel more identified with your writing. Hence will lead them to engage further.
And what's even better- they will likely keep coming for more of your content.
6. Engage your audience with the title and the copy.
Your title is what will make people click on your content or go away.
So you need to catch their attention fast.
Once they click and get inside your content, they will skim it. So it is also important to create a powerful intro so you keep them engaged from the beginning.
Some tips to create compelling titles are:
Make the title unique.
It has to be useful and provide value.
Be very specific.
It should convey a sense of urgency, scarcity, or curiosity.
Focus on the benefits: what will your readers learn if they read your content.
7. Make your content easy to read.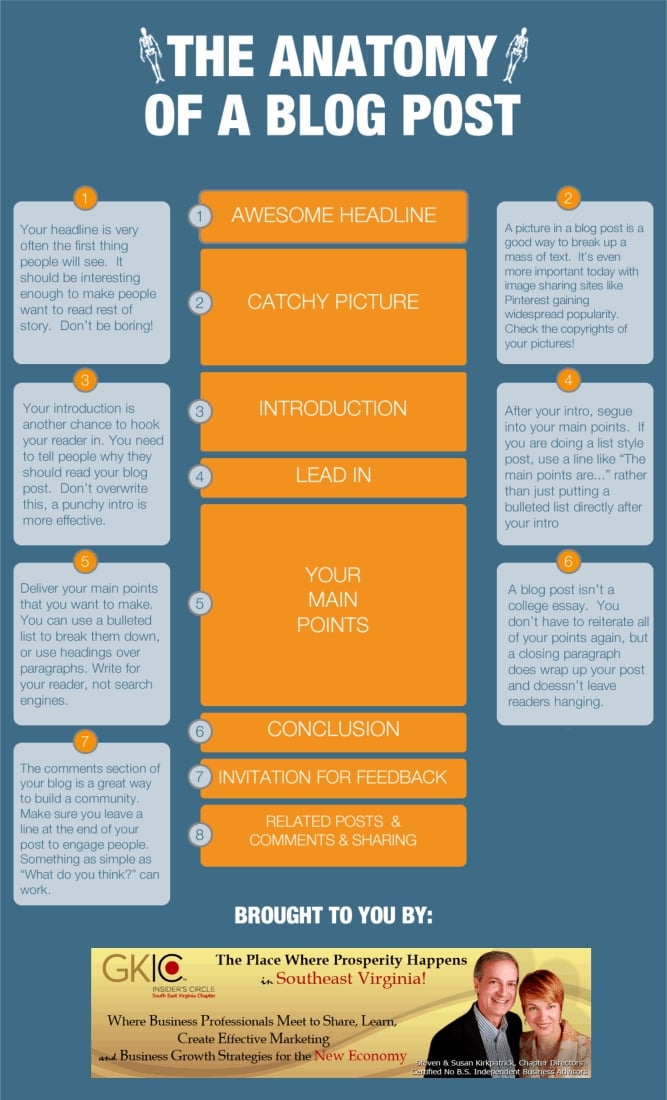 Most of the time, your readers won't actually read your content. They will skim it.
If they feel compelled by the way your content is structured, you will help them to stay.
The easiest way to make your content easy to read is:
Use legible fonts and at least size 15.
Use short sentences.
Structure your paragraphs with headings.
Use visual content.
You can also use a free tool like Sharethrough to analyze your title.
8. Deliver value through your content.
This is a powerful content writing tip for beginners for two reasons:
You will make people click and read your content.
You will be able to convert readers into subscribers easier.
Your audience should be able to take away something from your content.
Try to keep things interesting by keeping in mind whom you are writing for.
If you can prove that you can solve their problems with your content then they will keep coming for more.
9. Come up with exciting and fresh ideas.
Each month, 70 million new posts appear on WordPress blogs alone.
So if you want people to read your content, it needs to stand out.
But how do you come up with exciting ideas people want to read?
Use a tool like Buzzsumo to find out hot topics.
Check on Facebook groups and forums about new topics people are talking about.
Check the most commented articles from your competitors. The more comments it has, the more people are interested.
Use a tool like Feedly to stay on top of new trends.
10. Draft solid outlines.
Creating a solid outline can significantly reduce your writing time.
It will help you to organize your content and stay focus on what you need to produce.
A few tips on how you can achieve this:
Start with the title (H1) and address your keyword.
Write down the key questions you want to answer with this content.
Break your topic into key sections, and structure it into H2, H3, and H4 as proceed.
Write an engaging introduction.
Close with a great conclusion.
11. Proofread your content.
Once you have finished writing, you need to check is error-free and make sense.
I like to read everything thoroughly once I finish making sure it makes sense.
Then, I use Grammarly to check my grammar and spelling.
Once I am happy, I hit publish.
But even then, there might be some errors slipping.
Sometimes you won't find them until you see your content a few times. But that is ok.
Just fix your errors as soon as you notice them.
12. End with a conclusion to remember.
Conclusions are a key element of any content.
I have seen in heat maps, that some readers jump directly to the conclusion to find out if the content is worth reading.
So I would advise you to conclude with a powerful note.
The key here is to be brief about what you have covered with your content. But it is important you are clear about how this content is going to help them.
Then, you can end with a question they can answer in your comments section to engage with your readers.
13. Use tools to your advantage.
There are plenty of great tools that can help you be a better content writer.
And you can use most of them for free.
Some of the best content writer tools you can use are:
BONUS Tip: Content writing for social media marketing.
Your web content writing strategy will be different from your social media marketing strategy.
When you post something on your social networks, you want as many people as possible to see it.
After all, you have spent plenty of time writing your content.
Social media marketing is a great way to promote your work. But it is not enough with sharing your link and hope for the best.
First, if you want your content to succeed, you should know that all social media networks are different: They have different audiences with different interests and needs.
As a result, you must know with whom you are going to share your content.
So you will need to optimize your writings for each social network.
Here are some tips on what content performs best for each social media:
Facebook: Videos and curated content
Instagram: High-res photos, quotes, Stories
Twitter: News, blog posts, and GIFs
LinkedIn: Jobs, company news, and professional content
Pinterest: Infographics and step-by-step photo guides
You might want to read:
---
Content writing tips for beginners: Conclusion.
Now you can put into action these content writing tips for beginners and check how your reads skyrocket.
With time, you'll get much better. Also, you will understand what works and what does not.
I suggest you check this article about niche research. It will help you find interesting topics to write about.
Lastly, these tips can make a powerful combination with these type of blogs that make money. Just saying 😉
Now I'd like to hear what you have to say:
Which tip did you find most useful from the list?
Leave a comment with your answer below.
Don't forget to share this article!
RELATED CONTENT
Are you struggling to generate quality leads for your business? Well, you're not alone. Many…