Clickfunnels has been there since 2014, and currently, it's one of the most viable tools used by entrepreneurs and big businesses to generate sales. According to a recent survey, 93% of CIOs are expecting to move to cloud-based solutions.
Given that crucial information, integrating a digital marketing platform into an online business could be a no-brainer.
In this eCommerce world, where someone wants to sell a service or a production, a sales funnel is indispensable. After all, a well-structured evergreen funnel can lead your potential customers straight to the final purchase decision and generates a passive income.
*Disclosure: I only recommend products I would use myself, and all opinions expressed here are my own. This post may contain affiliate links that at no additional cost to you, I may earn a small commission.
Why is the Sales Funnel Important?
In marketing, a sales funnel can help you understand what your potential customers are thinking and doing at every stage of a purchasing journey. Such insights allow you to invest in profitable marketing activities and channels, create the most useful and appropriate messaging during each stage and turn more prospects into potential paying customers.
And the best thing is that you can do all this automatically with AI marketing automation.
Stages of a Sales Funnel.
All the stages depend on your perception of the customers' problems they are trying to solve and how you conduct competitive research to offer them the best solution.
It involves four stages:
Awareness. This is it's where people first become aware of your products or services.
Interest. Next, they'll evaluate it based on their interest level and will compare it with other options.
Decision. Once potential customers get more information, have checked other options, and think about the price, they will be better positioned to make a decision.
Action. Finally, they will take action, and when they buy from you, they will get into your sales funnel.
How to Create a Sales Funnel?
You may need to find prospects who can move through the funnel. Once you get those users, you can easily trail behavior and user engagement using the useful lead scoring option.
Here are five simple steps to follow:
Build a landing page. A landing page is a place where your prospects will learn about your product for the first time. This page should communicate a clear message and explain the benefits of a product. The landing page must have something for prospects to enter information to collect their email address for continued communication.
Learn in this post how to convert readers into subscribers and potential customers with sign-up forms and landing pages.
Offer Something Valuable. This may require giving something to prospects in exchange for their emails. You can go with a lead magnet, like a whitepaper or a free eBook, to provide value on your page.
Start Nurturing. At this stage, they will move from awareness to the interest stage. Now it's the right time to create a compelling email nurture series to share informational content about the product you sell.
Through in your offer. At this point, prospects move from the interest stage to the decision stage. Here you can offer anything that can shove prospects into the purchasing decision direction. It could include a demo, a free trial, or maybe a special discount to push the sale indirectly.
Learn and repeat. Here comes the action stage! In this stage, you will either have new customers or learn why others are not interested. Adapt your strategy and polish the segments of your funnel that need refining until you increase your conversation rate.
What is Clickfunnels?
Clickfunnels is a sales funnel builder that helps to market and sell your products online. It is a sales funnel software that simplifies marketing using funnel options made for a specific business.
It offers a variety of landing page templates but has some limitations as well. This tool can be a bit expensive and does not support multiple languages. That is the main reason people look for Clickfunnels alternatives.
If you are a growing entrepreneur or a well-established online business, then you probably have heard about this tool. This unique marketing engine help businesses create a website, build landing pages, and offer automatic sales funnel with hundreds of templates. It comes with extra value-added features to help anyone building a business.
But if you think this is simple then you better think twice.
While undoubtedly, it's the most popular, practical, and effective tool out there for building an online brand, it's not the only tool of its kind available on the market and can have a steep learning curve.
Downside of Clickfunnels.
An extremely high monthly price.
A limited number of funnels and visitors.
Some UI/UX issues.
Lack of adaptability.
So, what are the best Clickfunnels alternatives?
There is no one-size-fits-all.
Although Clickfunnels it's a great tool, it might not the right choice for everyone.
This is the fact that you visited this web page, and so now you are here; let's help you find out the best Clickfunnels alternatives you could consider.
Keep in mind there is no one-size-fits-all strategy; every business has its own requirements. Therefore, choosing the platform that meets your business needs is necessary.
I am here to make it simple and possible for you. Refer to my carefully curated top Clickfunnels alternatives list below to find the right fit for your business.
I will discuss the top Clickfunnels alternative, with pros and cons, to help you decide on the right one.
Best Clickfunnels Alternatives.
If you have a hard time choosing the right landing page builder platform for your online business, then here is a list to consider.
Builderall is an all-in-one digital marketing platform (at least it claims so!) by Erick Salgado that comes with easy drag and drop sale funnel builder options, email marketing, app builder, CRM, chatbot, etc.
It highlights its feature of handling all the storage and bandwidth of users with their dedicated servers. Although it has a significant lead over Clickfunnels compared to its easiness, it still has room for growth due to being a new and amateur tool. Nevertheless, it has many glitches and bugs.
It could be the best option for those who are on the verge of a tight budget. The best thing is you can test it before paying the premium. It offers a 30-day trial for its paid plans. $1 fee is charged for it.
BuilderAll Pros and Cons
BuilderAll Pricing.
Its builder plan costs $29.90/month.
The premium plan costs $69.9/month.
The Funnel Club costs $99.90/month with $199.9 as the first payment with access to a full-comprehensive range of features.
With almost no setup fee and a high monthly cost that is virtually less than 1/10th of what other Clickfunnels alternatives are charging for the same type of service, I found this option quite suitable for small businesses.
Ontraport by Landon Ray is an all-in-one CRM platform. It's beneficial for businesses to create and launch perfect automated campaigns. With its powerful CRM, you can monitor actions, purchases, and clicks made by potential customers. This software allows creating landing pages to attract attention and encourage conversion.
It utilizes predictive data so that businesses can easily make data-driven decisions. It also boasts a support team, which can reach by chat, email, or phone calls.
Ontraport Pros and Cons.
Ontraport Pricing.
The basic plan costs $79/month.
The plus plan costs $149/month.
The pro plan costs $297/month.
The enterprise plan costs $497/month.
Samcart is a bit different solution from the rest of this list. This service is more focused on scaling your online business.
Samcart is a shopping cart service that is specialized in selling digital products. If you are selling an eBook or an online course, then Samcart is a good option. It is a hosted service that does not require any technical knowledge to set up.
Its new customizable order bump layout allows you to present multiple order bumps to increase LifeTime Value (LTV). It offers a wide variety of templates you can choose from. You can select from empty templates providing eight different options and pre-made templates, providing nineteen possibilities to get your hand on.
Samcart Pros and Cons.
Samcart Pricing.
The launch plan costs $49 per month.
The grow plan costs $99 per month.
The scale plan costs $199 per month.
This tool is an all-in-one platform that allows businesses to create and build landing pages that convert.
The drag & drop builder makes it very easy to use, and you don't need to hire a developer. You can use more than 100 templates to build a landing page that suits your business. You can publish your pages to a custom domain and your WordPress site.
Unbounce has a host of optimization features, including Smart traffic and Conversion intelligence. These features help match visitors with relevant landing pages so that you can optimize your pages for higher conversion rates.
To set up your Unbounce account, simply choose your plan and billing option.
Unbounce Pros and Cons.
Unbounce Pricing.
The launch plan costs $80 per month.
The Optimize plan costs $120 per month.
The Accelerate plan costs $200 per month.
The scale plan costs $300 per month.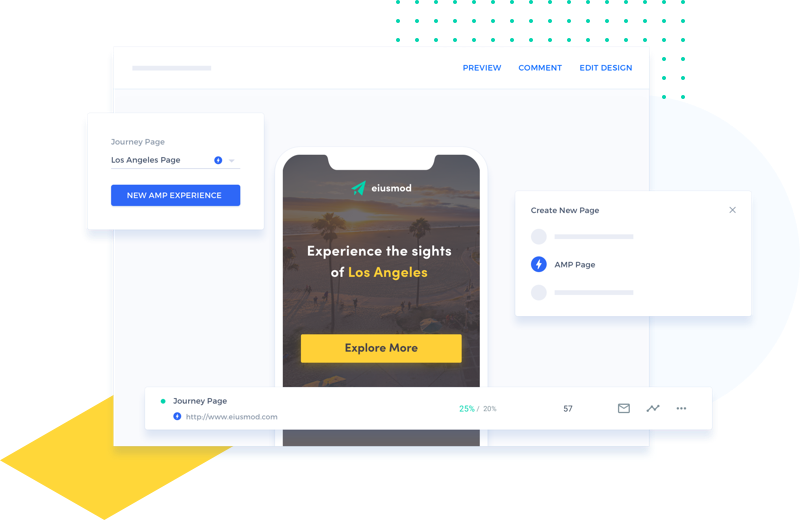 Instapage is hosted in the cloud and includes everything that you need to start creating landing pages.
It is a one-marketing solution that makes it possible to produce converting landing pages to help in generating leads. Features of Instapage simplify the process of creating effective landing pages that helps in promoting your online business.
This landing page builder offers more than 200 landing page templates to choose from. All these template designs are not full landing page options, but still, there are plenty of them to select from. The editor of Instapage allows you to produce a custom landing page whether you begin with a blank canvas or with templates.
This is one of the best options for the top of your marketing funnel for lead segmentation and conversions.
If this solution is one of your favorites, you might want to check as well the best Instapage alternatives.
Instapage Pros and Cons.
Instapage Pricing.
The optimizing plan costs $199.
The customized plan costs as per the selected features.
Leadpages is a sales funnel software that enables online businesses to publish web pages and generate leads efficiently. From landing pages to websites, this landing page builder helps you get into the business.
Leadpages drag & drop tool allows you to easily set up email opt-in-forms that help you grow your list quickly. Using the drag & drop editor, you can add dynamic elements to your web page. This tool can be a Clickfunnels alternative with very similar functionalities.
Leadpages Pros and Cons.
Leadpages Pricing.
$27 per month for the standard plan.
$59 per month for the pro plan.
$239 per month for the advanced plan.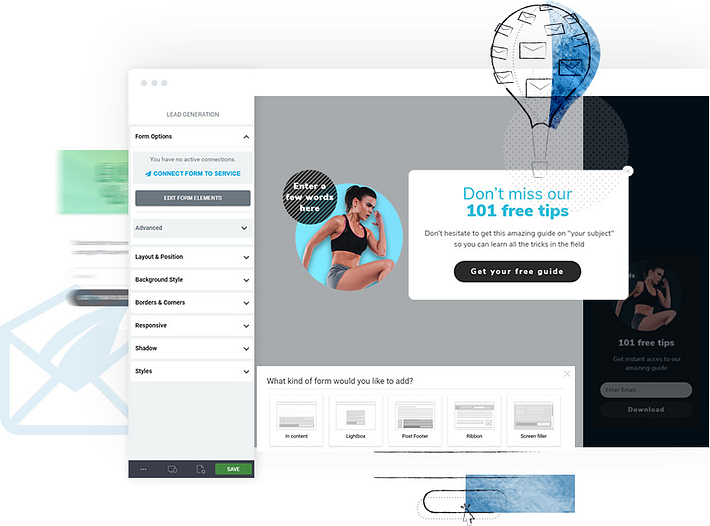 Thrive themes creates conversion-focused WordPress plugins and themes.
All the products are designed with the concept of making sure that your visitors become clients, including powerful builders and forms customizations.
It makes it a good Clickfunnels alternative since services are quite similar.
There are plenty of themes that you can choose from. Using drag & drop functionality, you can create customized pages by adding content according to your will. You can publish the page without doing any coding. The entire premise of this tool is conversion optimized.
Thrive themes Pros and Cons.
Thrive Themes Pricing.
Subscribing to thrive suite costs $19 per month, billed $228 yearly.
PipeDrive is a sales-focused CRM that is easy to use and offers various tools and integrations.
It also works as an account management tool to assist with marketing and the entire sales process. Its proactive nature tracks and organizes calls and emails across devices.
This tool is specially designed for small businesses visualizing the sales process from start to finish. Its user interface is straightforward to pick up quickly, which means you don't need to spend time learning or training.
PipeDrive Pros and Cons.
Pipedrive Pricing.
The essential plan costs $12.50.
The advanced plan costs $24.90.
The professional plan costs $49.90.
The enterprise plan costs $99.
10 Minute funnels can be a great Clickfunnel alternatives to start creating funnels quickly.
This is a proven drag and drop tool designed to build excellent marketing funnels in under 10 minutes.
Using this tool, you can easily and quickly launch your marketing campaign. Say goodbye to the traditional and boring advertising pages because it allows you to have a fully customized marketing page. Now the process to build your sales funnel is easier and more visual than ever.
10 Minute Funnels Pros and Cons.
10 Minute funnels Pricing.
$57 per month for the standard plan.
$157 per month for the premium plan.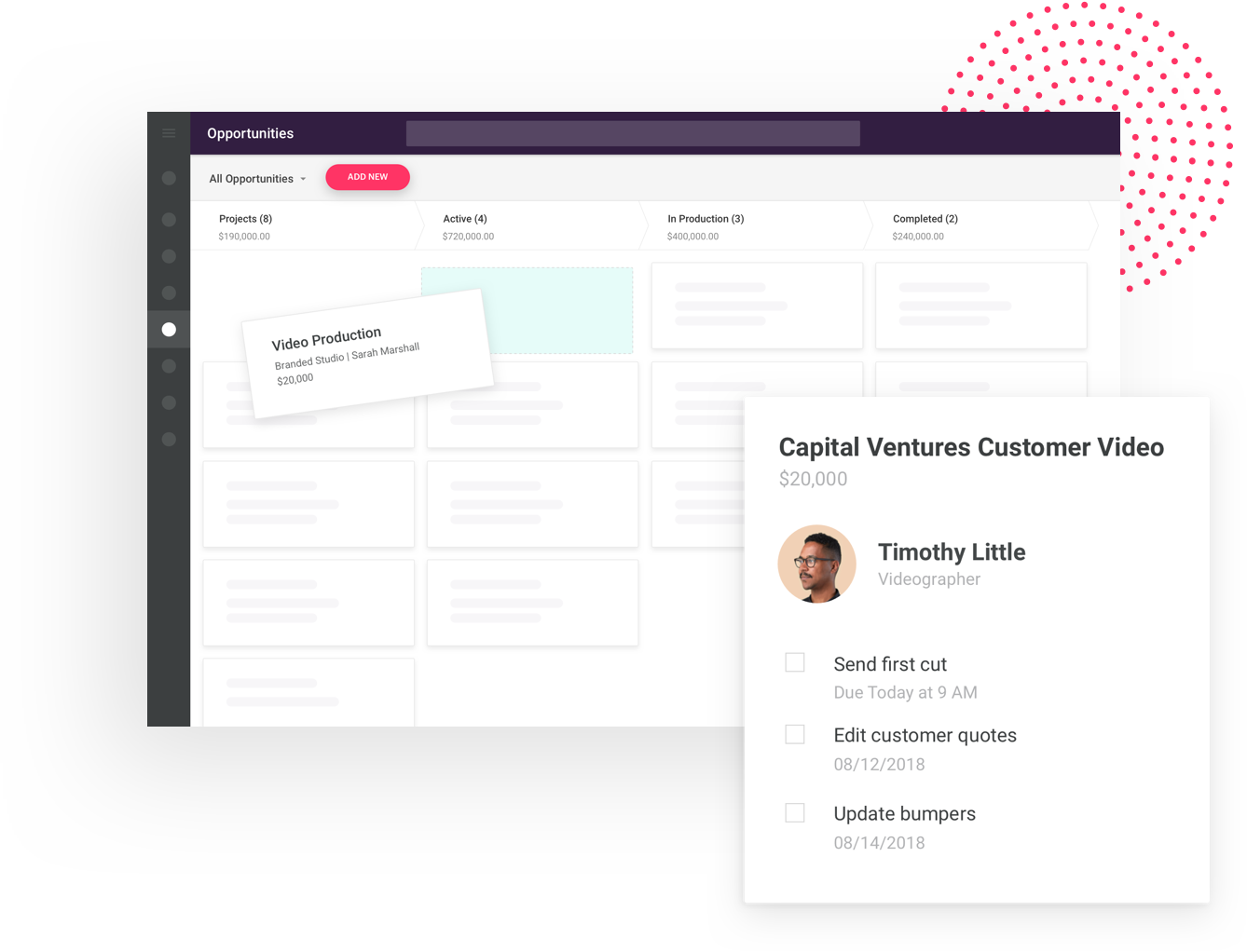 Copper's automations take care of tasks like logging calls, meetings, tasks, and activities, which frees your time.
With smart workflows, you can set the rules and tell Copper to do tasks for you. From automatically creating tasks, to updating contact profiles or changing deal statuses, all you have to do is choose a trigger, and Copper will do the rest.
It will also allow you to improve the quality of your email communications with ready-to-use email templates to answer frequent questions, greet new customers, or promote your service.
Lastly, unlike other CRM companies, Copper does not ask to register using a credit card which means there will be no surprise bill for the free trial.
Copper CRM Pros and Cons.
Copper CRM Pricing.
The basic plan costs $25.
The professional plan costs $59.
The business plan costs $119.
ClickFunnels Alternatives- Conclusion
So there are a lot of options to choose from according to your business needs.
Each has its own benefits and disadvantages, but everyone claims to be the best fit. On the bright hand, they all offer free trials you can use to your advantage and check if they are a good fit, which would be my personal recommendation.
Lastly, you can check some direct email alternatives, such as Postalytics, a cloud-based software that seamlessly manages your direct mail workflow process.
Now it is your turn!
Are you ready to create your next new sales funnel with any of these ClickFunnels alternatives?
Leave a comment with your answer below.
Don't forget to share this article!
If your brand is on social media, you can be part of an online conversation,…
RELATED CONTENT
Are you looking for the best dropshipping website builder to easily set up your website…
Do you know that roughly 27% of all eCommerce businesses now use drop shipping? By…
Artificial intelligence has become the talk of the town nowadays. What is AI? What are…
Are you wondering if Prepostseo is worth your investment? Look no further, as I have…