Affiliate marketing is not as simple as many bloggers make it look.
In order to earn passive income, you need to understand how digital marketing works to promote affiliate products efficiently. And establishing a high income does not happen overnight, so be prepared to put in some hard work, especially at the beginning.
Whether you are already doing affiliate marketing or are just about to start, I recommend you do an online affiliate marketing course.
Why? Because they are going to save you months of guesswork.
These courses can help you build quality affiliate websites faster and more profitable.
However, choosing the best affiliate marketing courses can be rather complicated. There are countless ones on offer. Researching these can take away lots of precious time from your affiliate marketing activities, so I have created a list of some of the best-known courses with their pros and cons.
I have created this list based on my experience, research, and trying out these programs.
So let's dive in!
*Disclosure: I only recommend products I would use myself, and all opinions expressed here are my own. This post may contain affiliate links that at no additional cost to you, I may earn a small commission.
Review Criteria.
Before starting, the criteria I have used to rank them are:
Quality. This is how good the quality of the content is. The factors considered are relevancy, effectiveness, and how up-to-date the information is.
Reliability. This measures how reliable are the methods described. Factors considered are social proof, trainer and methodology used.
Ease. Ease measures two things: how difficult it is to go through the training and implement it on your website.
Support. This indicates if the courses offer any kind of support and the average time of response.
Pricing. The pricing referees to the price tag according to the training quality delivered (value for money)
Note: The reviews of the courses below are only my personal opinion after analyzing each of them. I have been doing affiliate marketing for 3 years, so although I might not be an expert, I do have experience in the topic and actually monetize two of my sites with affiliate marketing.
Best Affiliate marketing courses: pros, cons, and Review.
1. The Authority Site System (Authority Hacker)
If you want to earn passive income, the key is building quality affiliate websites.
This is precisely what this online affiliate marketing course from Authority Hacker teaches- A complete, step-by-step system to starting & growing profitable affiliate & authority sites.
The Authority Site System is a very comprehensive course with many excellent reviews and success stories. Besides many happy customers, the creators have many years of experience and have used the system explained in the course to create several successful affiliate websites.
This is one of the best online courses for affiliate marketers. It's worth the money because it covers all the essential stuff to help increase your affiliate income with visible results. However, it might be a bit difficult to follow for newbies. But with hard work, this has proven to be one of the best affiliate marketing courses to achieve great results.
---
2. Savage Affiliates (Franklin Hatchett)
Frank Hatchett is a successful affiliate marketer who certainly has a lot to teach.
If you want to learn how to make things happen, this course will teach you everything you need to become a successful affiliate marketer and generate sales.
You will learn about various types of traffic, how to choose a niche, and build an authority site system. Also, learn which niches to avoid!- Not every niche can make money easily.
Frank also has a Facebook group where he answers questions from students.
---
3. Passive Income Geek (Morten Storgaard)
Passive Income Geek is an online learning course run by Morten Storgaard, an expert in online marketing. His primary monetization method is building websites that allow him to earn passive income.
Because of his experience in that field, he has put up a Passive Income Geek course, allowing others to learn from what he knows.
This course places a strong emphasis on monetizing display ads rather than on actual affiliate marketing. It teaches you how to build a website that can help you earn passive income using their easy-to-follow course instructions.
By the end, you will have a good understanding of the process so you can apply it to your site. It offers a unique approach to building profitable niche websites and comes at a very affordable price.
---
4. Affiliate Lab (Matt Diggity)
Matt Diggity is an online affiliate marketing and SEO specialist. In his course, he teaches you how to get top SERP rankings for your website. You will also learn how to rank and flip affiliate websites based on test-backed strategies.
The course is very comprehensive and full of valuable content that includes step-by-step processes to guide you all along.
My personal opinion is that courses like this, which allow you to understand SEO better and make good use of it, should be what every course should include.
This is one of the most thorough affiliate marketing courses out there with many happy customers.
---
5. Commission Hero (Robby Blanchard)
Robby Blanchard is the #1 Clickbank affiliate marketing guy, and his goal is to help you learn his marketing course to earn over $1,000 per day online.
The course teaches you to set up with Clickbank affiliate marketing, choose the best offer, and many Facebook ads tips. It also offers Snapchat training and how to track and scale all your campaigns.
This is one of the best affiliate marketing training for paid traffic, including plenty of success stories. However, the price might be steep, considering that it focuses on monetizing with Clickbank, and you won't learn other alternatives.
---
6. Project 24 (Jim Harmer & Ricky Kesler)
Jim Harmer and Ricky Kesler are successful online entrepreneurs and the founders of the Income School.
Their course has 220 videos and teaches you how to create a highly profitable niche authority site system. You will learn everything about online affiliate marketing and blogging. The course is continually updated with new lessons.
Although it is a very hands-on course, many students complain about the 'homework.' But the reality is that any course takes a lot of hard work to implement the techniques you have learned and to make it work.
Members also have access to Jim's and Ricky's podcasts and access to a library of courses.
---
7. Affiliate Marketing Video Course (Matt Giovanisci)
The experienced affiliate marketer Matt Giovanisci is the creator of this video course. He is the owner of many money-making websites, and his experience is worth tapping on.
The 31 videos of the course teach you how to build a blog, track affiliate marketing products, and drive traffic to your blog.
Besides touching on affiliate marketing, he also includes a bonus section on how to create informational products you can sell.
---
8. 12 Minute Affiliate (Devon Brown)
12 Minute Affiliate is a revolutionary new system that simplifies making online commissions with affiliate marketing. With 12 Minute Affiliate, there are no products to create, websites to host, copy to write, or techie stuff to figure out!
The 12-minute Affiliate is a program designed by Devon Brown, a successful entrepreneur in niche marketing.
It is a complete set of video training for all levels that claims that it can be implemented immediately and see quick results. In fact, there are many real people in the social proof section showing how they have done after implementing what they have learned, and it looks good!
Although they claim it is for newbies, people with little experience in funnels and without traffic might struggle to get the job done.
The #1 difference that separates 12 Minute Affiliate System from everything else is the simplicity of the process. All of the websites, funnels, emails, etc… are already done for you. You just have to personalize the system so that you get the affiliate commissions.
---
9. Skillshare – Free Affiliate Marketing Courses.
Most free courses don't offer much knowledge, but this is an interesting resource to learn more about affiliate marketing.
Select a topic from the more than 50 videos and learn the foundation of affiliate marketing and a few things about trends and promotion methods.
It covers from the very basic to Pinterest and email affiliate strategies. However, it does not offer support, and some techniques are a bit out of date.
Since it is free, you could give it a try. But definitively, after covering some of the best affiliate marketing courses in this post, this is not at the top.
---
10. ClickBank Millionaire Affiliate with Free Traffic & No Site (Udemy)
The ClickBank Millionaire Affiliate with Free Traffic & No Site will take you just under 3 hours to complete. It is a very comprehensive course taught by Gerald Umeh, a successful Fiverr freelance.
In this very organized course, Gerald teaches how to make money on Clickbank with completely free traffic.
Regardless if you are a beginner or an advanced marketer, you will get some fresh tips to start making serious money with Clickbank, even if you don't have a website.
For the offered price, it could be a reasonable choice.
---
11. Digital Worth Academy (Andrew Hansen And Sarah Young)
The Digital Worth Academy is designed for those that want to get into affiliate marketing, with a slight twist over competing products on the market.
This affiliate marketing training course is excellent if you want to learn to promote affiliate products and are new at online marketing. It focuses on the endgame- You will be starting by making a profitable authority affiliate website, but the goal is to sell it.
The course features plenty of student success stories. They also offer a 30-day money-back guarantee and full access to support.
---
12. 123 Affiliate Marketing (Pat Flynn)
123 Affiliate Marketing is a video-focused training program that teaches the ins and outs of affiliate marketing presented by Pat Flynn- A very successful affiliate marketer.
In this course, he teaches about picking products, getting the affiliate link & how to promote it to the audience. Although this might be good for beginners, it lacks the content power to succeed as an affiliate marketer.

Also, sections about how to drive traffic and SEO are missing, which is a big downside. So even though Pat has an excellent reputation, this one does not seem to be the best affiliate marketing course you can get.
---
13. Aversity (Sean bagheri)
Aversity is an affiliate training platform created by entrepreneur and course creator Sean Bagheri.
In this course, you'll learn the fundamentals and technical aspects of digital marketing (such as conversion tracking).
This course teaches newbies to intermediates how to make money using Clickbank and other networks. He teaches both aspects of search engine marketing, SEO, and PPC (including Google & Bing Ads). If you're interested in starting marketing campaigns that focus on Clickbank products, Aversity can be a good choice.
---
14. Affiliate Marketing Mastery (Stefan James)
Stefan James is a successful affiliate marketer and uses this course to give you top-notch affiliate marketing training. The course concentrates on the white-hat methods of building your brand, where Stefan emphasizes the importance of providing value.
The course shows you how to generate a full-time income online without creating a product or investing a lot of money into paid ads.
Affiliate Marketing Mastery doesn't just focus on one affiliate marketing method like growing a blog or building a social media following. It covers multiple methods and gives you a bigger picture.
Stefan's course makes it on the list with the best affiliate marketing courses because of his solid affiliate marketing training for beginners.
---
15. Super Affiliate System (John Crestani)
John Crestani, the course creator, has been featured on Yahoo, Affiliate Summit, Forbes Inc, and Home Business. He has earned more than 2.9 billion from his companies, so this guy knows what he is doing.
Super Affiliate System is the ultimate blueprint for starting your home-based, anywhere in the world, affiliate marketing business.
The 12-week course is the second part of his course named Internet JetSet. In this course, you will learn all the ways to earn an income with affiliate marketing.
In-depth lessons in the 50-hour course give comprehensive training on traffic sources as well. Many of the courses on this list do not tackle one actually is one of the main difficulties with affiliate marketing.
---
16. Wealthy Affiliate (Kyle Loudoun)
Wealthy Affiliate is an online training platform that offers courses on affiliate marketing.
It features one of the biggest communities with more than 1.4 million members. The helpful and responsive community is what distinguishes Wealthy Affiliate from other affiliate training programs. The platform also offers other tools for website building, market research, domain registration, etc. to help you set up your online business
In this course, you will learn how to navigate your community and set up your affiliate marketing business. Additionally, you learn how to get traffic (especially through social media marketing) and monetize it. This affiliate marketing training course also touches on the importance of content for your affiliate business.
On the other hand, most affiliate marketers claimed that the only way to make money with Wealthy Affiliates is by promoting Wealthy Affiliates. So not an ideal approach for people who wants to learn alternatives or do not have an audience.
---
17. Making Sense Of Affiliate Marketing (Michelle Schroeder-Gardner)
Making Sense of Affiliate Marketing is an online course that teaches bloggers the fundamentals of making money through affiliate marketing. It is taught by personal finance blogger Michelle Schroeder-Gardner, who consistently makes $50,000 per month from affiliate marketing.
Her course promises to help you turn your blog into an affiliate earner, bringing you a good income.
The six modules of the course have more than 40 lessons, and you get access to the private Facebook group. It is a text-based course including- workbooks, exercises, and actionable steps to create and implement an affiliate marketing strategy for your blog.
As you work through the course, you will learn what affiliate programs to join, what products to promote, and strategies to promote them.
Even though it used to be one of the most demanded affiliate marketing training years back, it now seems outdated and missing some vital info compared with some of the new players.
---
18. Six-Figure Mentors (Stuart Ross And Jay Kubassek)
Stuart Ross And Jay Kubassek aim to help you achieve financial security and a super affiliate marketing business with their digital business system.
Although you get a lot of training material and can learn quickly, the course is focused on promoting SFM itself with paid traffic from Facebook ads.
They also continually push to upgrade to unlock the course potential, which can be annoying.
I think that there are better affiliate marketing courses out there for the cost of the training provided.
---
19. Affilorama.
Founded by Mark Ling and Simon Slade, Affilorama is a New Zealand-based company.
Affilorama is an online portal offering affiliate marketing training to new and intermediate affiliate marketers. It's completely free to join, and as a member, you get access to a vast library of lessons, including videos and tutorials.
In addition, Affilorama offers three premium product packages and help and support throughout your training.
Even though they offer some free training, I consider some of their information redundant and quite outdated.
---
20. Legendary Marketer.
Legendary Marketer is a comprehensive online training for aspiring digital entrepreneurs. It consists of digital courses, eBooks, one-on-one coaching, support groups, and even live networking events where students meet six and seven-figure entrepreneurs. Its founder and CEO is David Sharpe.
The core set of products that Legendary Marketer offers primarily consists of different video training. Although you get access to the initial for $30, you need to buy from an upsell to get to the real course. Which, by the way, it is not the only upsell.
After trying it, I personally think that The Legendary marketing training is not anything special. And why but a program that offers nothing special?
Several other legit training courses can offer you more realistic goals and expectations for a much lower price.
---
You Might Want to read next:
FAQs About Affiliate Marketing
The best affiliate marketing courses- conclusion.
You need to know that affiliate marketing takes time. Even people with plenty of experience that create new sites take at least 3-4 months to start working. You just need to keep working smart rather than hard.
You might think that choosing the best affiliate marketing course can be expensive. But I guarantee you that it is more expensive choosing a few trainings only because they are more affordable. In the end, the right affiliate marketing course will help you to learn how to make money faster. And you won't need to keep jumping from course to course as many people do because most simply don't work.
Having said so, my personal preferences are:
The Authority Site System: They simply offer the most up-to-date tips that work. They implement this method for new sites they create, so you know this actually works. In terms of value for money, there is no other like this.
Passive Income Geek. If you are on a 'budget,' this is with no doubt my second choice. This course has all the elements to be one of the best affiliate marketing courses out there, with very fresh content. And it works!
Now is your turn!
Which you take any of the affiliate marketing courses on this list?
Leave a comment with your answer below.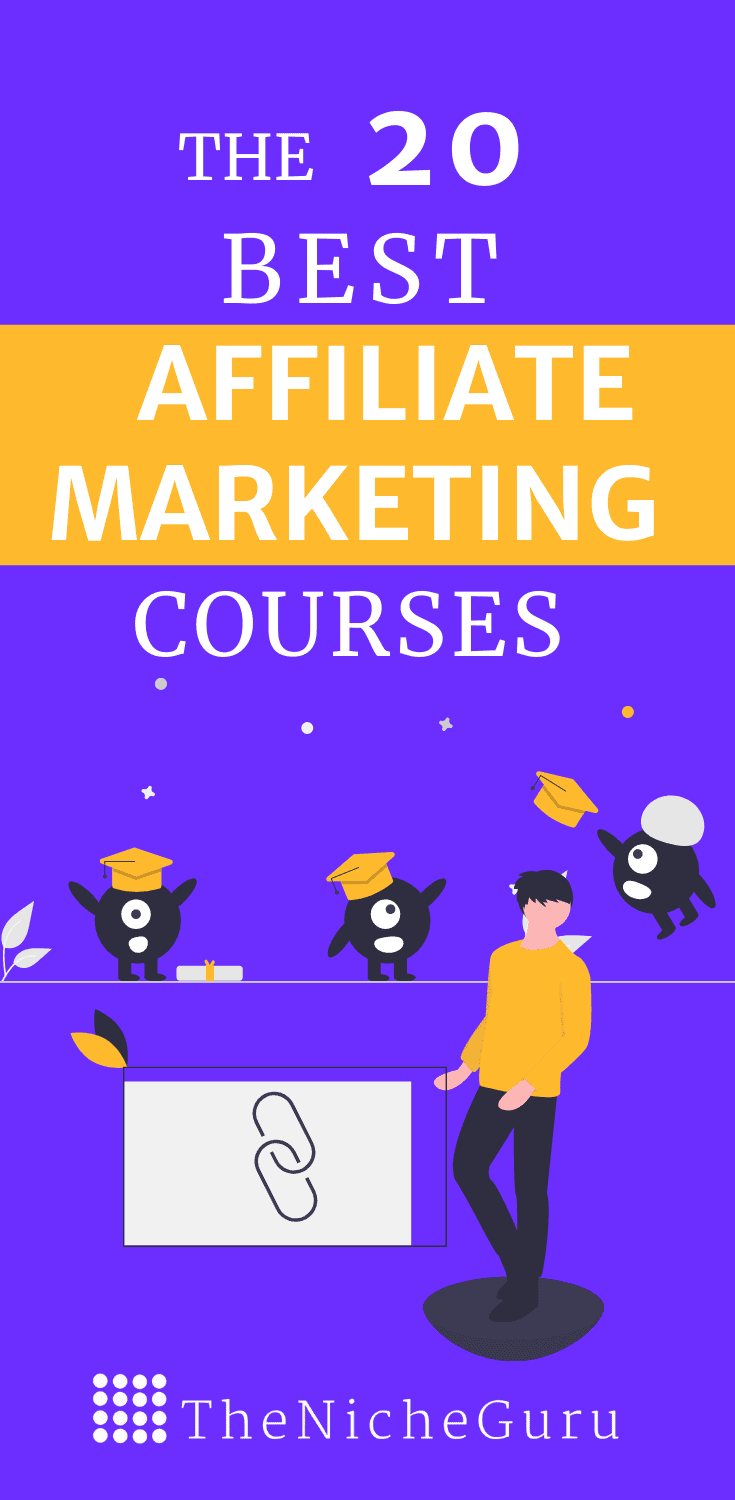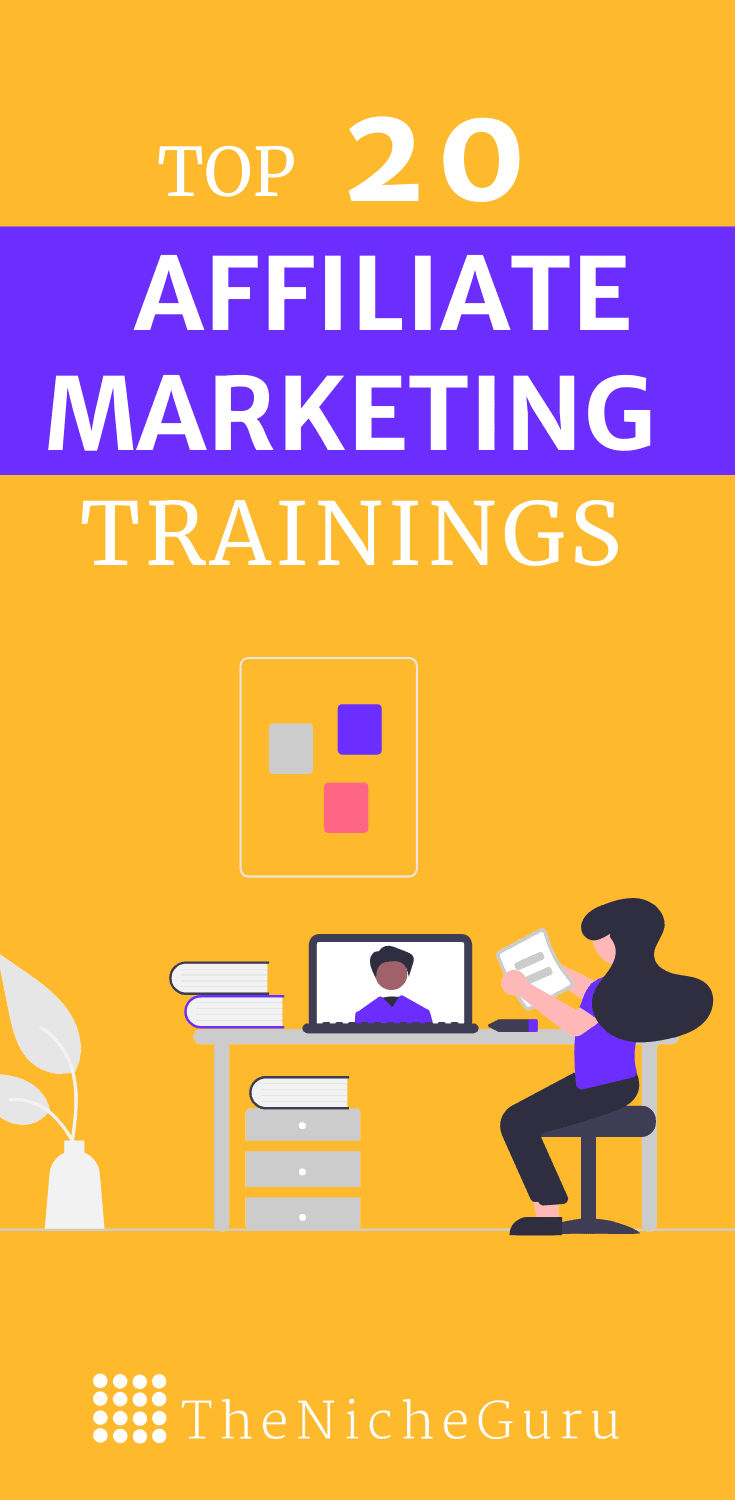 Don't forget to share this article!
RELATED CONTENT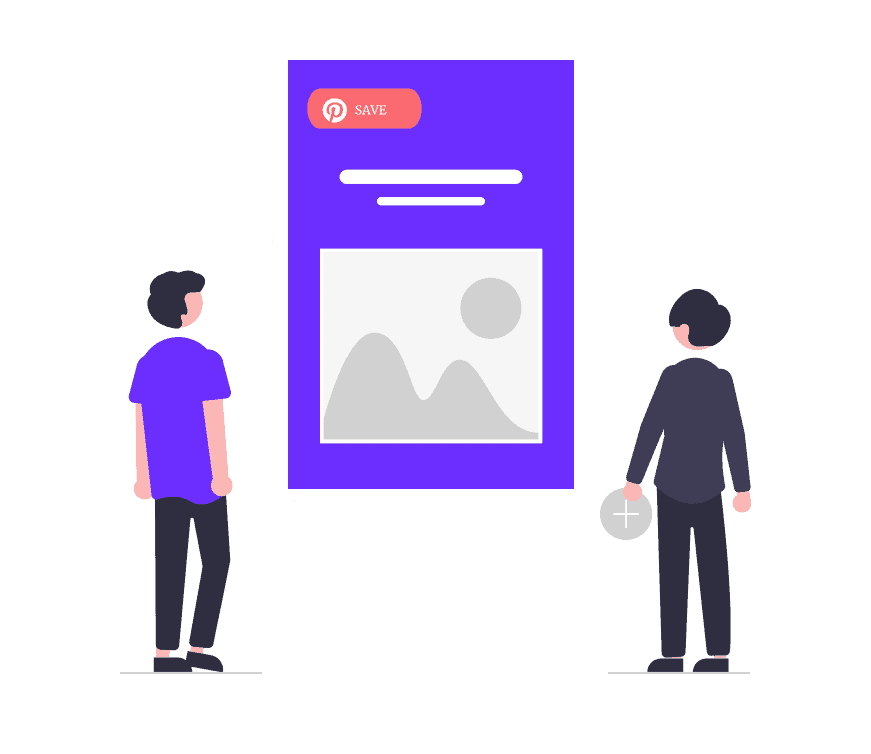 Learn how to earn passive income with Pinterest affiliate marketing. Step by step guide to…